GMP ENZYMATIC SYNTHESIS
RNA GMP Manufacturing Process
We assist you in the development and the synthesis of RNA for human clinical trials. Our services range from the GMP or non GMP Manufacturing of plasmid DNA as starting material and plasmid linearization to the GMP RNA in vitro transciption and delivery.
Discover here our IVT-RNA manufacturing process step by step
1. Templates
Various grade and type of templates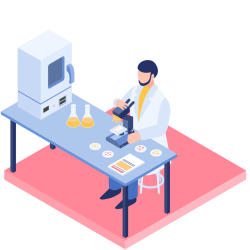 Customer or sourced non GMP plasmid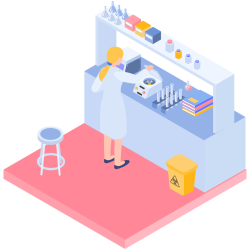 PCR production by Eurogentec
GMP plasmid produced at Eurogentec
1b. Plasmid linearization
Production of template by linearization of any plasmid DNA.
2. GMP IVT RNA production
Transfer | Scale-up | Development | Optimization
Enzyme based synthesis for phase 1 clinical trials (0.3 to 50g)
GMP or non-GMP enzymes
Modified or natural ribonucleotides
2b. Co- or post- transcriptional modification
Transfer | Development | Optimization
RNA modifications for mRNA:
ARCA, Clean cap®
Vaccinia Capping Enzyme
PolyA polymerase
3. Purification methods
Transfer | Development | Optimization
Precipitation
TFF
Chromatography
4. QC methods
Transfer | Development | Optimization
UV
RT-PCR
HPLC
MS
AGE
Sequencing
ELISA
qPCR
CGE
Dot Blot
endotoxin and residuals measurements
5. Drug substance
GMP manufacturing of Drug Substance/API
QC Release
QA Review and release
Stability studies
Note: The non-infringement of any patents covering the operation of any process or the use of the product alone or in combination with other for use or sale of the products mentioned above is not warranted by Eurogentec. The customer has the sole responsibility of all and any use of Eurogentec's products.