Open Day : over 300 visitors explored our facilities!
Last weekend, we had the pleasure of hosting hundreds of visitors during the Discovery Days: Chemistry and Life Sciences event, organized with Essenscia. What a success!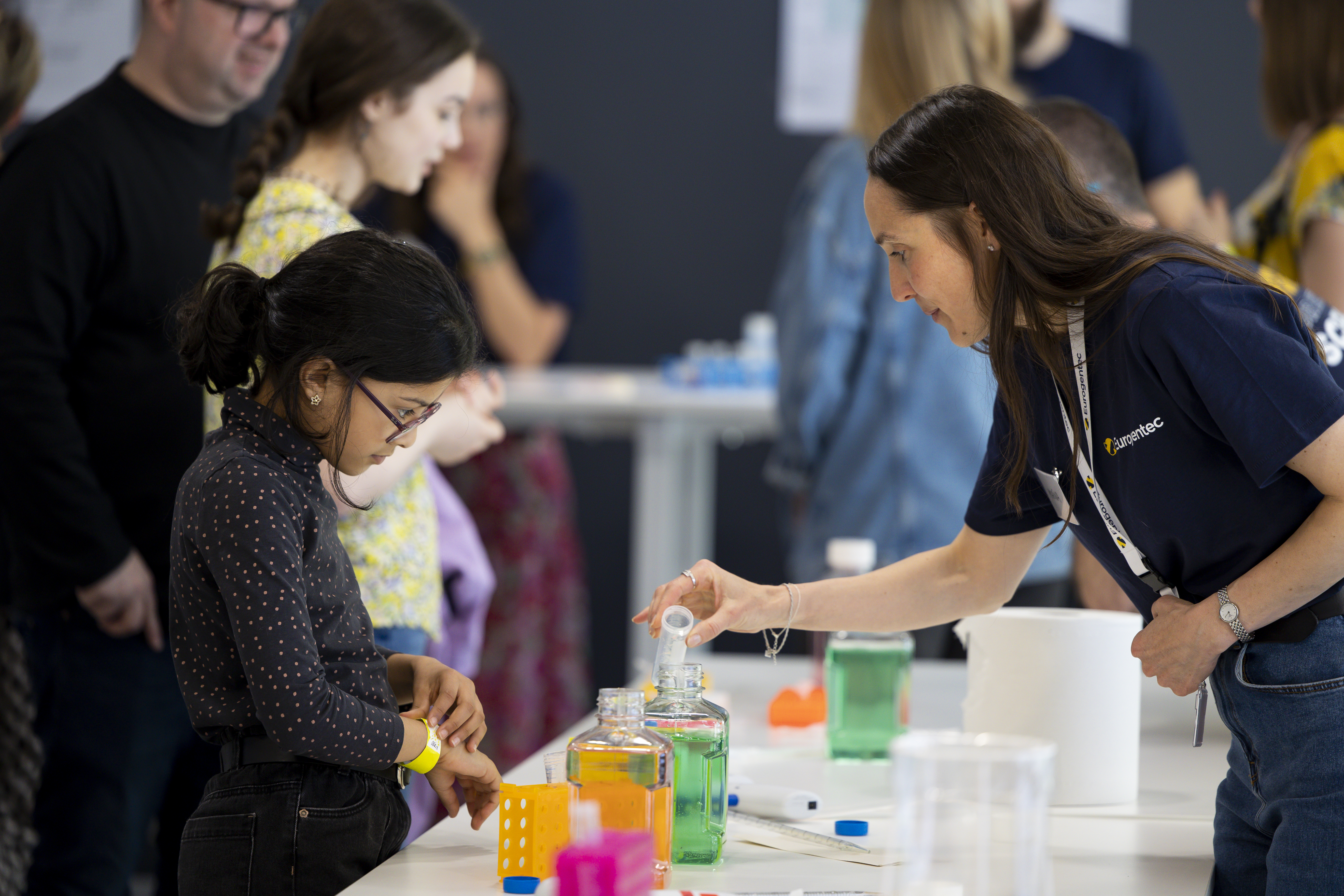 Our state-of-the-art facilities and laboratories were visited with curiosity, while the public had the chance to test their skills in interactive workshops, fostering a friendly atmosphere.
Beyond just an educational experience, this event provided a unique opportunity for families to put their scientific abilities to the test and gain insights into the various facets of our professions.
Our Human Resources department was also present to address inquiries from students and potential future candidates, showcasing the strengths of Eurogentec and providing valuable support, including a resume writing workshop.
Thank you to all our dedicated colleagues who shared their expertise and knowledge with passion!
It was a pleasure and a source of pride to be able to showcase our daily mission and contribution towards building a healthier and safer future.
We hope to have ignited a spark and fostered a genuine love for science in future generations.
Together, let's inspire a new generation of scientific minds! 🔬🌍