You are here:

Beta-Amyloid (1-42), FAM-labeled
Beta-Amyloid (1-42), FAM-labeled
Cat.Number :

AS-23526-01

Manufacturer Ref. :
Availability :
Aß (1-42), a major component of amyloid plaques, accumulates in neurons of Alzheimer's disease brains. Biochemical analysis of the amyloid peptides isolated from Alzheimer's disease brain indicates that Aß (1-42) is the principal species associated with senile plaque amyloids, while Aß (1-40) is more abundant in cerebrovascular amyloid deposit. This is a fluorescent (FAM)-labeled ß-Amyloid peptide, Abs/Em=494/521 nm.


Specifications
Chemistry
Sequence one letter code

FAM-DAEFRHDSGYEVHHQKLVFFAEDVGSNKGAIIGLMVGGVVIA

Sequence three letter code

FAM-Asp-Ala-Glu-Phe-Arg-His-Asp-Ser-Gly-Tyr-Glu-Val-His-His-Gln-Lys-Leu-Val-Phe-Phe-Ala-Glu-Asp-Val-Gly-Ser-Asn-Lys-Gly-Ala-Ile-Ile-Gly-Leu-Met-Val-Gly-Gly-Val-Val-Ile-Ala-OH

CAS registry number
Molecular Formula
Molecular Mass/ Weight
Properties
Absorbance (nm)
Emission (nm)
Modification
Conjugation type
Modification Name
Conjugation
Quantity & Purity
Purity
Storage & stability
Form
Storage Conditions

- 20 °C Protected from light

Activity
Biomarker Target
Detection Method
Research Area
Sub-category Research Area
Usage
Source
Source / Species
Codes
Code Nacres
You may also be interested in the following product(s)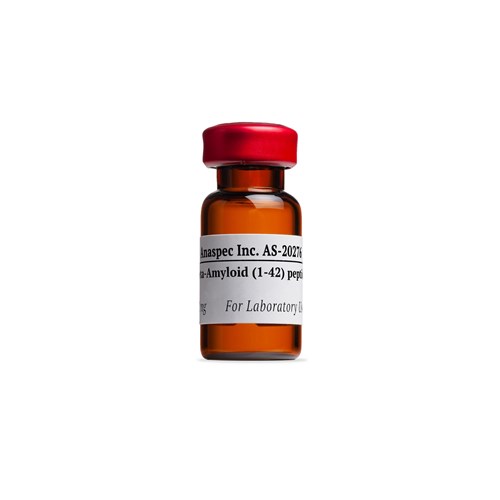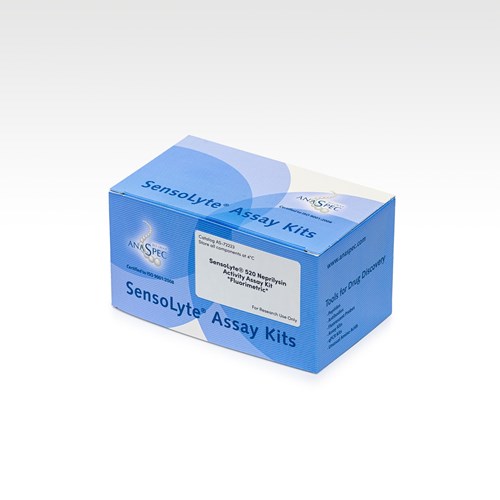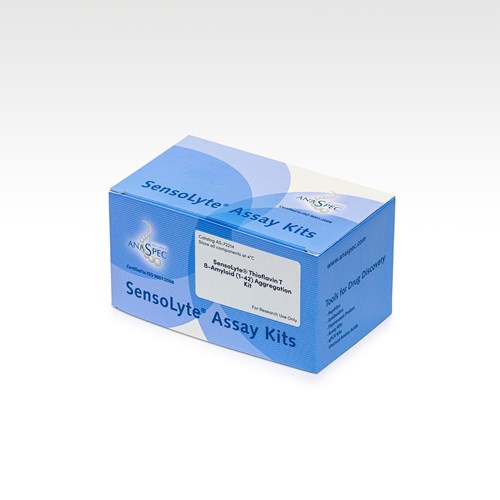 Citations
Distinct modulation of microglial amyloid β phagocytosis and migration by neuropeptides (i).
J Neuroinflammation. . 2010 Oct 11 ; 7 61 | DOI : 10.1186/1742-2094-7-61
S. Fleisher-Berkovich
et al
Preferential accumulation of Aβ(1−42) on gel phase domains of lipid bilayers: An AFM and fluorescence study
Biochim Biophys Acta. . 2007 Jan 01 ; 1768(1) 146 | DOI : 10.1016/j.bbamem.2006.09.005
Internalization of β-amyloid peptide by primary neurons in the absence of apolipoprotein E
J Biol Chem. . 2007 Dec 07 ; 282(49) 35722 | DOI : 10.1074/jbc.M701823200
Alzheimer's β-peptide oligomer formation at physiologic concentrations
Anal Biochem. . 2004 Dec 01 ; 335(1) 81 | DOI : 10.1016/j.ab.2004.08.014