You are here:

Beta-Amyloid (25-35), HiLyte™ Fluor 488-labeled...
Beta-Amyloid (25-35), HiLyte™ Fluor 488-labeled - 0.1 mg
Cat.Number :

AS-63308

Manufacturer Ref. :
Availability :
This is amino acids 25 to 35 fragment of beta-amyloid peptide labeled with HiLyte™ Fluor 488, Abs/Em=503/528 nm.
Specifications
Chemistry
Sequence one letter code

HiLyte™ Fluor 488-GSNKGAIIGLM

Sequence three letter code

Hilyte™ Fluor 488-Gly-Ser-Asn-Lys-Gly-Ala-Ile-Ile-Gly-Leu-Met-OH

Molecular Mass/ Weight
Properties
Absorbance (nm)
Emission (nm)
Modification
Conjugation type
Modification Name
Conjugation
Quantity & Purity
Purity
Storage & stability
Form
Storage Conditions

- 20 °C Protected from light

Activity
Biomarker Target
Detection Method
Research Area
Sub-category Research Area
Usage
Source
Source / Species
Codes
Code Nacres
You may also be interested in the following product(s)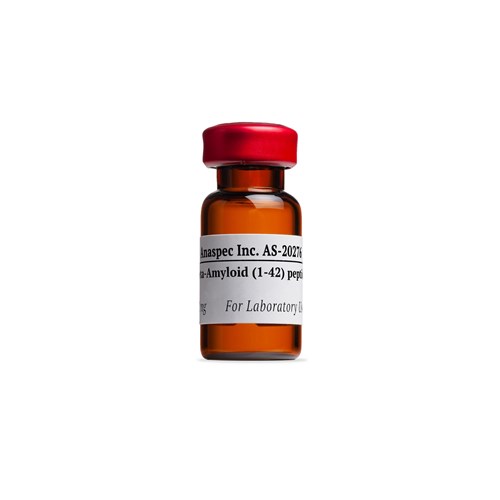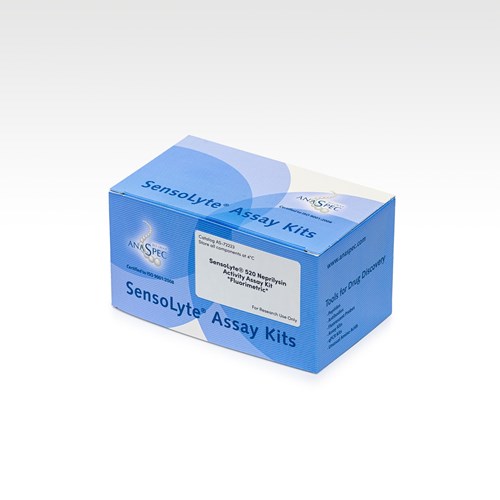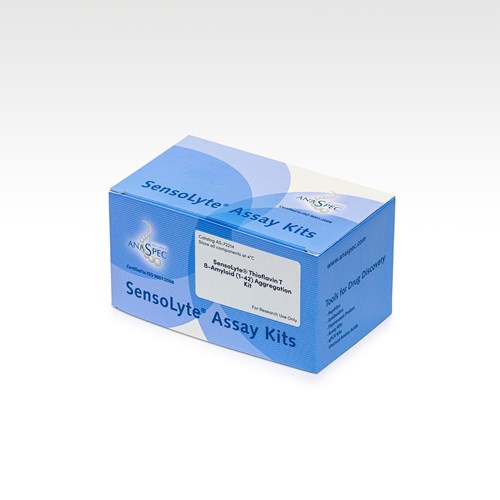 Citations
Alzheimer's disease related markers, cellular toxicity and behavioral deficits induced six weeks after oligomeric amyloid-β peptide injection in rats.
PLoS One . 2013 Jan 02 ; 8(1) e53117 | DOI : 10.1371/journal.pone.0053117.
Astrocytes secrete exosomes enriched with proapoptotic ceramide and prostate apoptosis response 4 (PAR-4) potential mechanism of appoptosis induction in alzheimer disease (AD).
J Biol Chem . 2012 Apr 24 ; 287(25) 21384 | DOI : 10.1074/jbc.M112.340513.
Time-course and regional analyses of the physiopathological changes induced after cerebral injection of an amyloid β fragment in rats.
Am J Pathol . 2011 May 10 ; 179(1) 315 | DOI : 10.1016/j.ajpath.2011.03.021.