You are here:

Beta-Amyloid Peptide (1-42), mouse, rat
Beta-Amyloid Peptide (1-42), mouse, rat
Cat.Number :

AS-25381

Manufacturer Ref. :
Availability :
This is amino acids 1 to 42 fragment of mouse and rat beta-amyloid. It differs from human beta-amyloid by three amino acid residues: Arg5, Tyr10, and His13 residues in human beta-amyloid correspond to Gly5, Phe10, and Arg13 in mice and rat sequence.

Specifications
Chemistry
Sequence one letter code

DAEFGHDSGFEVRHQKLVFFAEDVGSNKGAIIGLMVGGVVIA

Sequence three letter code

H-Asp-Ala-Glu-Phe-Gly-His-Asp-Ser-Gly-Phe-Glu-Val-Arg-His-Gln-Lys-Leu-Val-Phe-Phe-Ala-Glu-Asp-Val-Gly-Ser-Asn-Lys-Gly-Ala-Ile-Ile-Gly-Leu-Met-Val-Gly-Gly-Val-Val-Ile-Ala-OH

CAS registry number
Molecular Formula
Molecular Mass/ Weight
Modification
Conjugation
Quantity & Purity
Purity
Storage & stability
Form
Storage Conditions
Activity
Biomarker Target
Research Area
Sub-category Research Area
Usage
Source
Source / Species
Codes
Code Nacres
You may also be interested in the following product(s)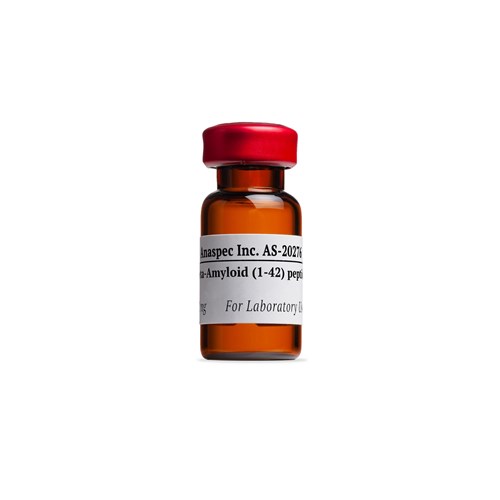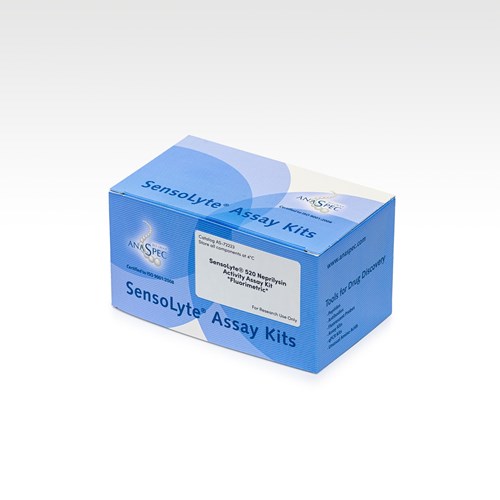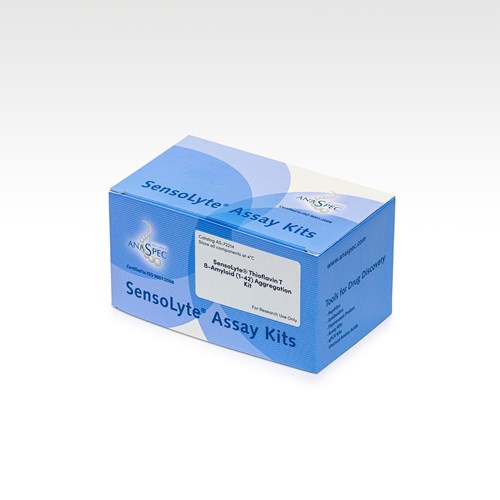 Citations
Mutant presenilin 2 transgenic mice. A large increase in the levels of Abeta 42 is presumably associated with the low density membrane domain that contains decreased levels of glycerophospholipids and sphingomyelin.
J Biol Chem. . 2000 Sep 08 ; 275(36) 27901 | DOI : 10.1074/jbc.M004308200