You are here:

Bombesin - 1 mg
Bombesin - 1 mg
Cat.Number :

AS-20665

Manufacturer Ref. :
Availability :
Bombesin is a 14-aa peptide originally isolated from the fire-bellied toad. It has two mammalian homologs, neuromedin and Gastrin-Releasing Peptide (GRP). It binds with high affinity to the GRP receptor, a member of the G-protein-coupled receptor family. It stimulates gastrin release from G cells, and acts in the brain to stop eating behavior.
Bombesin is also a tumor marker for lung small cell carcinoma, neuroblastoma, pancreatic cancer and gastric cancer.
Specifications
Chemistry
Sequence one letter code
Sequence three letter code

Pyr-Gln-Arg-Leu-Gly-Asn-Gln-Trp-Ala-Val-Gly-His-Leu-Met-NH2

CAS registry number
Molecular Formula
Molecular Mass/ Weight
Modification
Conjugation
Quantity & Purity
Purity
Storage & stability
Form
Storage Conditions
Activity
Biomarker Target
Research Area
Sub-category Research Area
Usage
Source
Source / Species
Codes
Code Nacres
You may also be interested in the following product(s)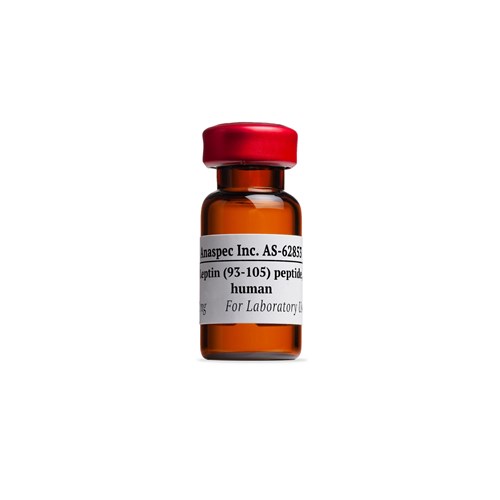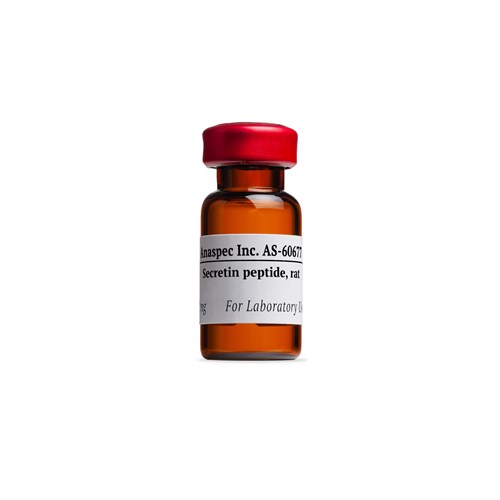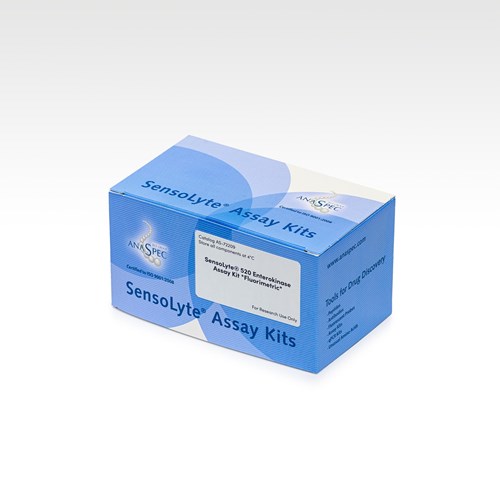 Citations
A high-affinity near-infrared fluorescent probe to target bombesin receptors.
Mol Imaging Biol . 2014 Oct 01 ; 16(5) 661 | DOI : 10.1007/s11307-014-0727-2
Heterobivalent dual-target probe for targeting GRP and Y1 receptors on tumor cells.
Bioorg Med Chem Lett . 2012 Dec 05 ; 23(3) 687 | DOI : 10.1016/j.bmcl.2012.11.110.
Inhibition of a secreted glutamic peptidase prevents growth of the fungus Talaromyces emersonii
J Biol Chem. . 2008 Aug 07 ; 283(43) 29186 | DOI : 10.1074/jbc.M802366200
A homogeneous enzyme fragment complementation-based β-arrestin translocation assay for high-throughput screening of G-protein-coupled receptors
J Biomol Screen. . 2008 Jul 25 ; 13(8) 737 | DOI : 10.1177/1087057108321531