You are here:

Cyclo (-RGDfK) - 1 mg
Cyclo (-RGDfK) - 1 mg
Cat.Number :

AS-61111

Manufacturer Ref. :
Availability :
In one study where this peptide was labeled with 125I, it was found to bind specifically and with high affinity to αvβ3 receptors on neovascular blood vessel sections of different major human cancers. The integrin alpha(IIb)beta(3)-specific cyclic hexapeptide contains an Arg-Gly-Asp (RGD) sequence.

Specifications
Chemistry
Sequence one letter code
Sequence three letter code

Cyclo(-Arg-Gly-Asp-D-Phe-Lys)

CAS registry number
Molecular Formula
Molecular Mass/ Weight
Modification
Conjugation
Quantity & Purity
Purity
Storage & stability
Form
Storage Conditions
Activity
Biomarker Target
Research Area
Sub-category Research Area
Usage
Source
Source / Species
Codes
Code Nacres
You may also be interested in the following product(s)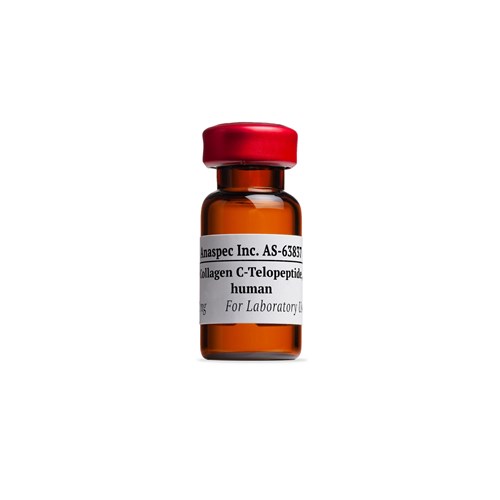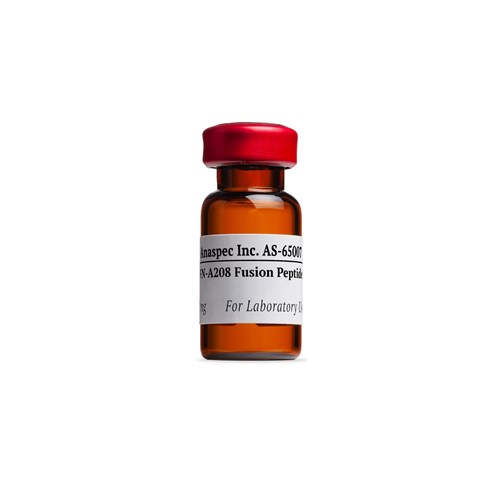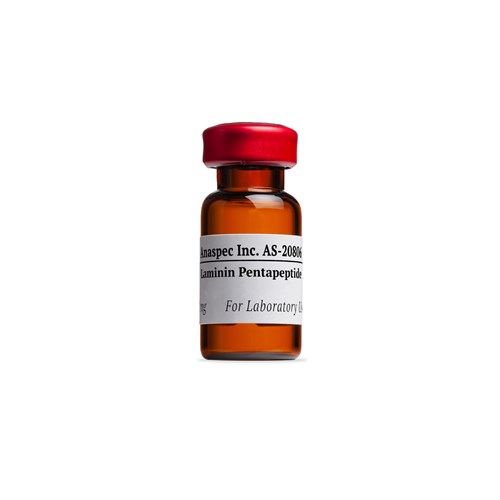 Citations
Sequence elucidation of an unknown cyclic peptide of high doping potential by ETD and CID tandem mass spectrometry.
J Am Soc Mass Spectrom . 2011 Feb 18 ; 22(4) 718 | DOI : 10.1007/s13361-011-0080-5
RGD-functionalisation of PLLA nanofibers by surface coupling using plasma treatment: influence on stem cell differentiation.
J Mater Sci Mater Med . 2009 Nov 27 ; 21(4) 1363 | DOI : 10.1007/s10856-009-3947-2
The therapeutic response to multifunctional polymeric nano-conjugates in the targeted cellular and subcellular delivery of doxorubicin.
Biomater . 2009 Oct 08 ; 31(4) 757 | DOI : 10.1016/j.biomaterials.2009.09.080
Tumor-targeted HPMA copolymer-(RGDfK)-(CHX-A″-DTPA) conjugates show increased kidney accumulation.
J Controlled Release . 2008 Jul 18 ; 132(3) 193 | DOI : 10.1016/j.jconrel.2008.07.014