You are here:

Cytochrome C (MCC), Moth (88-103) - 1 mg
Cytochrome C (MCC), Moth (88-103) - 1 mg
Cat.Number :

AS-60204-1

Manufacturer Ref. :
Availability :
This peptide is derived from the carboxyl terminus of moth MCC (88-103) and pigeon cytochrome c plays a major role in T-cell selection. MCC (88-103) can induce positive selection of TCR transgenic thymocytes.
Specifications
Chemistry
Sequence one letter code
Sequence three letter code

H-Ala-Asn-Glu-Arg-Ala-Asp-Leu-Ile-Ala-Tyr-Leu-Lys-Gln-Ala-Thr-Lys-OH

Molecular Formula
Molecular Mass/ Weight
Modification
Conjugation
Quantity & Purity
Purity
Storage & stability
Form
Storage Conditions
Activity
Biomarker Target
Research Area
Sub-category Research Area
Usage
Source
Source / Species
Codes
Code Nacres
You may also be interested in the following product(s)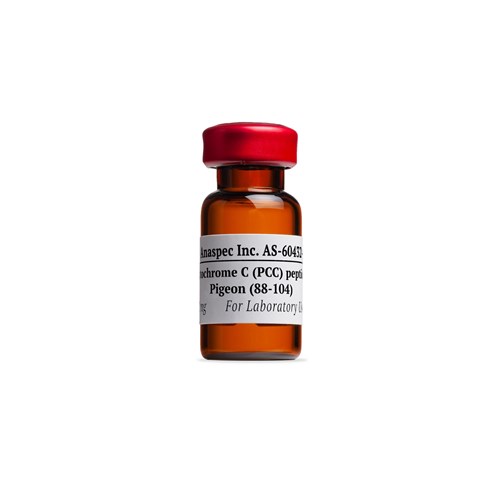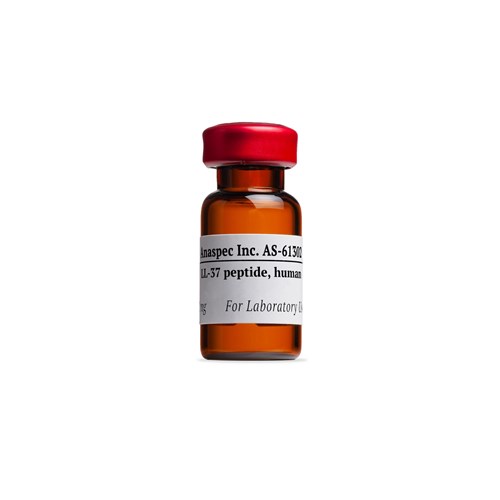 Citations
The function of follicular helper T cells is regulated by the strength of T cell antigen receptor binding.
Nature Immunol . 2009 Mar 01 ; 10(4) 372 | DOI : 10.1038/ni.1704.
IL-2 secretion by CD4+ T cells in vivo is rapid, transient, and influenced by TCR-specific competition.
J Immunol . 2004 May 15 ; 172(10) 6136 | DOI : 10.4049/​jimmunol.172.10.6136.
Clonal selection of Helper T Cells is determined by an affinity threshold with no further skewing of TCR binding properties.
Immunity . 2004 Nov 01 ; 21(5) 669 | DOI : 10.1016/j.immuni.2004.09.008