You are here:

FITC-LC-TAT (47-57
FITC-LC-TAT (47-57
Cat.Number :

AS-27042

Manufacturer Ref. :
Availability :
This fluorescent (FITC)-labeled TAT peptide contains a long chain (LC) to prevent FITC from degradation. Abs/Em = 493/522 nm. TAT is the most characterized fragment of the HIV transactivator protein (TAT). This arginine-rich TAT peptide penetrates plasma membrane directly, but not through endocytosis.
Specifications
Chemistry
Sequence one letter code
Sequence three letter code

FITC-LC-Tyr-Gly-Arg-Lys-Lys-Arg-Arg-Gln-Arg-Arg-Arg-NH2

Molecular Formula
Molecular Mass/ Weight
Properties
Absorbance (nm)
Emission (nm)
Modification
Conjugation type
Modification Name
Conjugation
Quantity & Purity
Purity
Storage & stability
Form
Storage Conditions

- 20 °C Protected from light

Activity
Biomarker Target
Detection Method
Research Area
Sub-category Research Area
Usage
Source
Source / Species
Codes
Code Nacres
You may also be interested in the following product(s)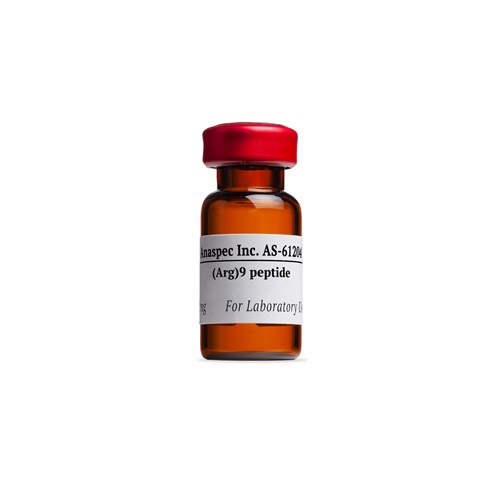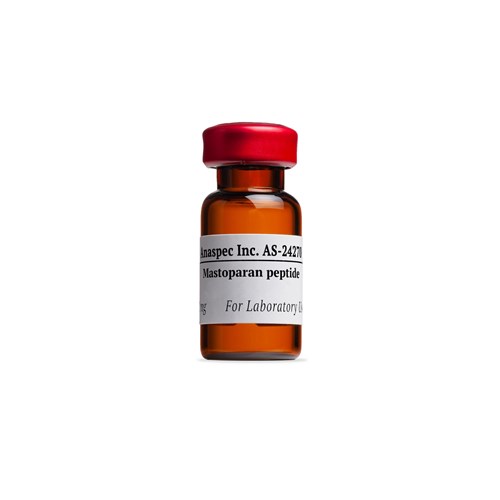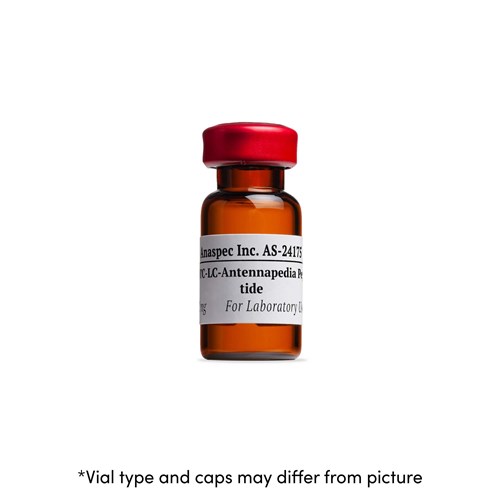 Citations
Role of endolysosomes in HIV-1 Tat-induced neurotoxicity.
ASN Neuro . 2012 Jun 20 ; 4(4) 243 | DOI : 10.1042/AN20120017
Evidence for two different broad-specific oligopeptide transporters in the intestinal cell line Caco-2 and the colonic cell line CCD841.
Am J Physiol Cell Physiol . 2011 Jun 01 ; 300(6) C1260 | DOI : 10.1152/ajpcell.00299.2010.