You are here:

Glucagon (1-29), bovine, human, rat, porcine
Glucagon (1-29), bovine, human, rat, porcine
Cat.Number :

AS-22456

Manufacturer Ref. :
Availability :
Glucagon is a peptide hormone secreted from the pancreatic Islet of Langerhans alpha-cells, in response to low circulating blood glucose levels in order to restore normal glucose levels. It acts on hepatic enzymes that regulate glucose production and glycogen synthesis. Excessive amounts of circulating glucagon levels is implicated in the metabolic dysregulation of type 2 diabetes, since such conditions result in hyperglycaemia.
Specifications
Chemistry
Sequence one letter code

HSQGTFTSDYSKYLDSRRAQDFVQWLMNT

Sequence three letter code

H-His-Ser-Gln-Gly-Thr-Phe-Thr-Ser-Asp-Tyr-Ser-Lys-Tyr-Leu-Asp-Ser-Arg-Arg-Ala-Gln-Asp-Phe-Val-Gln-Trp-Leu-Met-Asn-Thr-OH

CAS registry number
Molecular Formula
Molecular Mass/ Weight
Modification
Conjugation
Quantity & Purity
Purity
Storage & stability
Form
Storage Conditions
Activity
Biomarker Target
Research Area
Sub-category Research Area
Usage
Source
Source / Species

bovine, human, rat, porcine

Codes
Code Nacres
You may also be interested in the following product(s)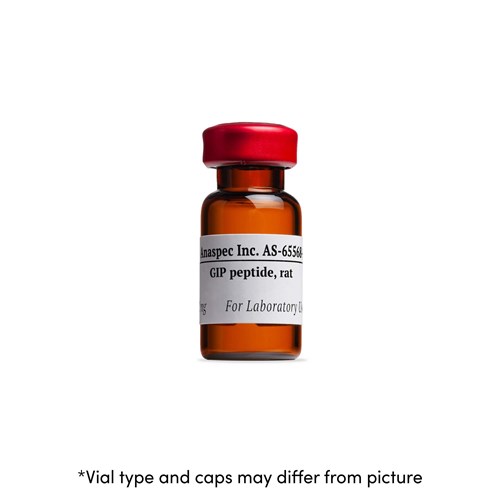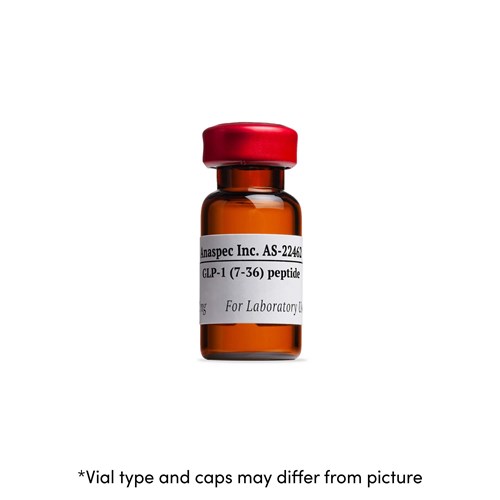 Citations
Molecular determinants of tuberoinfundibular peptide of 39 residues (TIP39) selectivity for the parathyroid hormone-2 (PTH2) receptor. N-terminal truncation of TIP39 reverses PTH2 receptor/PTH1 receptor binding selectivity.
JBC . 2000 Sep 01 ; 275(35) 27274 | DOI : 10.1074/jbc.M003910200