You are here:

hBD-1, b-Defensin-1, human - 0.1 mg
hBD-1, b-Defensin-1, human - 0.1 mg
Cat.Number :

AS-60740

Manufacturer Ref. :
Availability :
Defensins are small cysteine-rich cationic proteins found in both vertebrates and invertebrates. They have host defense properties, and are active against bacteria, fungi and many viruses. Beta-defensins are the most widely distributed, being secreted by leukocytes and epithelial cells of many kinds.
This peptide (3.9kDa, 36-amino acids) has a beta sheet with three intramolecular disulfide bonds. It is constitutively produced by various epithelial tissues including urogenital and respiratory tracts. Its expression is also inducible in keratinocytes of whole human skin by lipopolysaccharides and peptidoglycan. hBD-1 exhibits antimicrobial activity against several pathogenic microorganisms including E.coli, although its activity is dependent on salt sensitivity, because it is inhibited by salt in a concentration-dependent manner. In addition to its antimicrobial activity, hBD-1 chemoattracts CC chemokine receptor (CCR)6-expressing HEK293 cells, implying that this peptide utilizes CCR6 as a receptor.
Specifications
Chemistry
Sequence one letter code

DHYNCVSSGGQCLYSACPIFTKIQGTCYRGKAKCCK (Disulfide bridge: 5-34, 12-27, 17-35)

Sequence three letter code

H-Asp-His-Tyr-Asn-Cys-Val-Ser-Ser-Gly-Gly-Gln-Cys-Leu-Tyr-Ser-Ala-Cys-Pro-Ile-Phe-Thr-Lys-Ile-Gln-Gly-Thr-Cys-Tyr-Arg-Gly-Lys-Ala-Lys-Cys-Cys-Lys-OH (Disulfide bridge: 5-34, 12-27, 17-35)

Molecular Formula
Molecular Mass/ Weight
Modification
Conjugation
Quantity & Purity
Purity
Storage & stability
Form
Storage Conditions
Activity
Biomarker Target
Research Area
Sub-category Research Area
Usage
Source
Source / Species
Codes
Code Nacres
You may also be interested in the following product(s)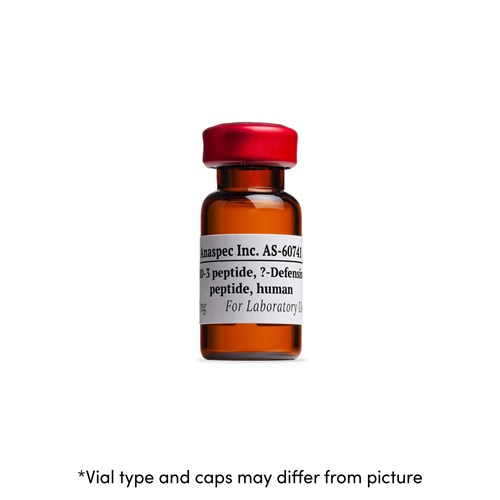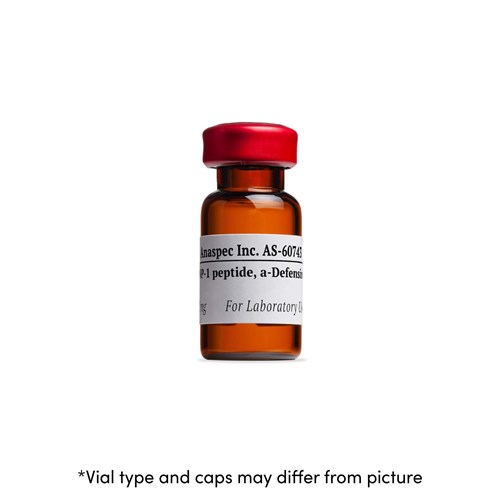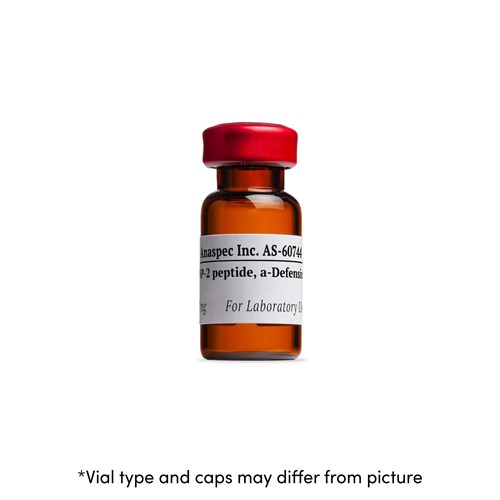 Citations
Burkholderia cenocepacia zinc metalloproteases influence resistance to antimicrobial peptides.
Microbiology. . 2009 Jun 18 ; 155(Pt9) 2818 | DOI : 10.1099/mic.0.028969-0