You are here:

HCV NS3/4A Protease Substrate - 1 mg
HCV NS3/4A Protease Substrate - 1 mg
Cat.Number :

AS-60798

Manufacturer Ref. :
Availability :
A highly sensitive FRET substrate for assaying HCV (Hepatitis C Virus) NS3/4A protease activity. It detects < 0.1pmol of HCV NS3/4A protease. Upon cleavage of this substrate, fluorescence can be monitored at Abs/Em = 490/512 nm.
Specifications
Chemistry
Sequence one letter code

Ac-DE-Dap(QXL®520)-EE-Abu-ψ-[COO]AS-C(5-FAMsp)-NH2

Sequence three letter code

Ac-Asp-Glu-Dap(QXL®520)-Glu-Glu-Abu-ψ-[COO]-Ala -Ser-Cys(5-FAMsp)-NH2

Molecular Mass/ Weight
Modification
Conjugation
Quantity & Purity
Purity
Storage & stability
Form
Storage Conditions
Activity
Application
Biomarker Target
Research Area
Sub-category Research Area
Usage
Source
Source / Species
Codes
Code Nacres
You may also be interested in the following product(s)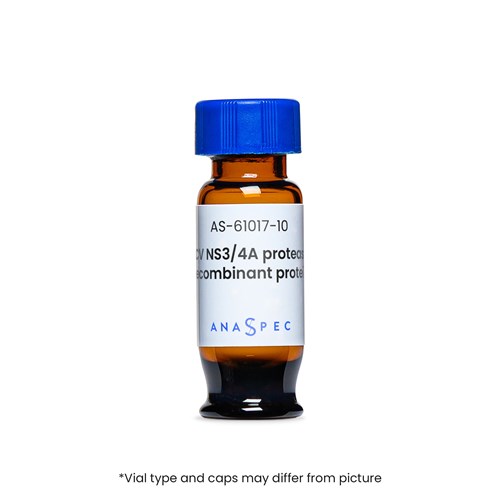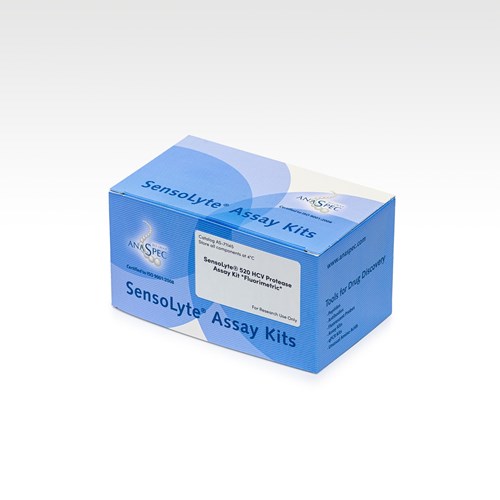 Citations
Identification of hepatitis C virus inhibitors targeting different aspects of infection using a cell-based assay.
Antimicrob Agents Chemother . 2012 Sep 04 ; 56(12) 6109 | DOI : 10.1128/AAC.01413-12
Development of a cell-based hepatitis C virus (HCV) infection FRET assay for high throughput antiviral compound screening.
Antimicrob Agents Chemo . 2009 Jul 20 ; 53(10) 4311 | DOI : 10.1128/AAC.00495-09.
Preclinical Characteristics of the Hepatitis C Virus NS3/4A Protease Inhibitor ITMN-191 (R7227).
Antimicrob Agents Chemother . 2008 Sep 29 ; 52(12) 4432 | DOI : 10.1128/AAC.00699-08
Biliverdin and Heme Oxygenase Antibiral Activity Against Hepatitis C Virus.
Ann Hepatol . 2011 Jan 01 ; 10(1) 105 | DOI : PMID: 21301021