You are here:

IL-8 Inhibitor - 1 mg
IL-8 Inhibitor - 1 mg
Cat.Number :

AS-62401

Manufacturer Ref. :
Availability :
This hexapeptide, acetylated on the amino terminus and amidated on the carboxyl terminus, inhibits the specific binding of 125I-IL-8 to neutrophils. IL-8 is a member of the chemokine alpha subfamily that activates neutrophils and is chemotactic for these cells. IL-8 Inhibitor also suppresses the binding of macrophage inflammatory protein 2 (MIP 2) beta to neutrophils.
Specifications
Chemistry
Sequence one letter code
Sequence three letter code

Ac-Arg-Arg-Trp-Trp-Cys-Arg-NH2

CAS registry number
Molecular Formula
Molecular Mass/ Weight
Modification
Conjugation
Quantity & Purity
Purity
Storage & stability
Form
Storage Conditions
Activity
Biomarker Target
Research Area
Sub-category Research Area
Usage
Codes
Code Nacres
You may also be interested in the following product(s)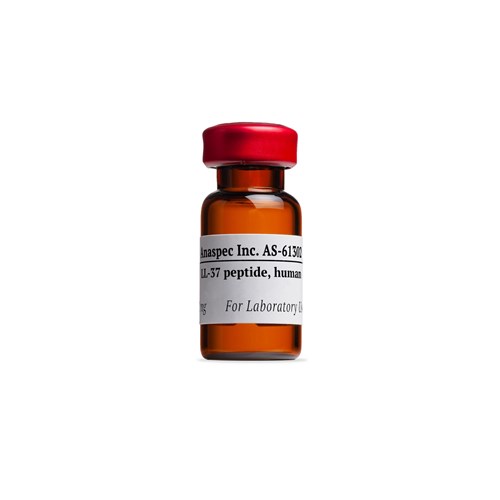 Citations
Direct Elucidation of disulfide bond partners using ultraviolet photodissociation mass spectrometry.
Anal Chem . 2011 Aug 02 ; 83(17) 6455 | DOI : 10.1021/ac201650v
Mechanism of neutrophil recruitment to the lung after pulmonary contusion.
Shock . 2011 Jun 01 ; 35(6) 604 | DOI : 10.1097/SHK.0b013e3182144a50
Effects of PARP-1 deficiency on airway inflammatory cell recruitment in response to LPS or TNF: differential effects on CXCR2 ligands and Duffy antigen receptor for chemokines.
J Leukocyte Biol . 2009 Sep 10 ; 86(6) 1385 | DOI : 10.1189/jlb.0309183