You are here:

LCMV NP396 H-2Db peptide - 1 mg
LCMV NP396 H-2Db peptide - 1 mg
Cat.Number :

AS-61700

Manufacturer Ref. :
Availability :
This peptide is a rat insulin promoter Lymphocytic Choriomeningitis Virus–Nucleoprotein (LCMV-NP) fragment amino acid residues 396 to 404. It is the immunodominant H-2Db restricted epitope.
Specifications
Chemistry
Sequence one letter code
Sequence three letter code

H-Phe-Gln-Pro-Gln-Asn-Gly-Gln-Phe-Ile-OH

Molecular Formula
Molecular Mass/ Weight
Modification
Conjugation
Quantity & Purity
Purity
Storage & stability
Form
Storage Conditions
Activity
Biomarker Target
Research Area
Sub-category Research Area
Usage
Source
Source / Species
Codes
Code Nacres
You may also be interested in the following product(s)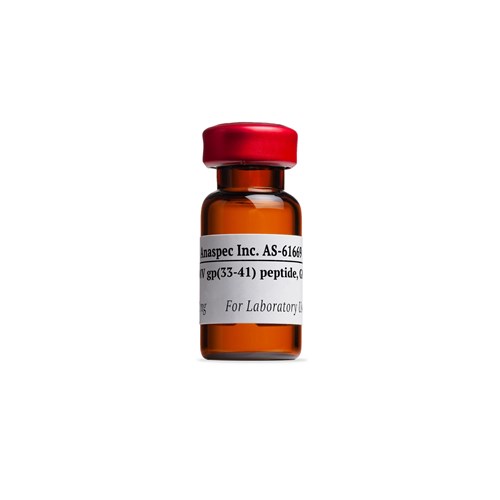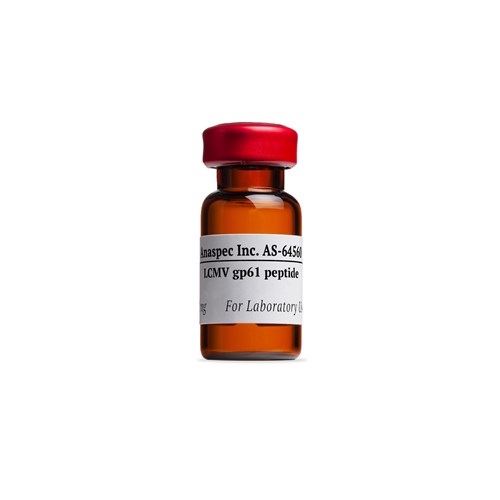 Citations
Puromycin-Sensitive Aminopeptidase Limits MHC Class I Presentation in Dendritic Cells but Does Not Affect CD8 T Cell Responses during Viral Infections
J Immunol . 2008 Feb 01 ; 180(3) 1704 | DOI : 10.4049/jimmunol.180.3.1704
Analysis of the Role of Bleomycin Hydrolase in Antigen Presentation and the Generation of CD8 T Cell Responses.
J Immunol . 2007 Jun 01 ; 178(11) 6923 | DOI : 10.4049/jimmunol.178.11.6923