You are here:

OVA (323-339), amide
OVA (323-339), amide
Cat.Number :

AS-62571-1

Manufacturer Ref. :
Availability :
This peptide is amino acids 323 to 339 amidated fragment of ovalbumin (OVA), the H-2b-restricted OVA class II epitope. This peptide is recognized by many T cells because it contains multiple T cell epitopes. This OVA fragment contains a nested set of CD4+ T cell epitopes. OVA 323 to 339 can be presented by I-Ad in at least three binding registers. The residues 327 to 333 are critical for peptide binding to I-Ad.
Specifications
Chemistry
Sequence one letter code
Sequence three letter code

H-Ile-Ser-Gln-Ala-Val-His-Ala-Ala-His-Ala-Glu-Ile-Asn-Glu-Ala-Gly-Arg-NH2

Molecular Formula
Molecular Mass/ Weight
Modification
Conjugation
Quantity & Purity
Purity
Storage & stability
Form
Storage Conditions
Activity
Biomarker Target
Research Area
Sub-category Research Area
Usage
Source
Source / Species
Codes
Code Nacres
You may also be interested in the following product(s)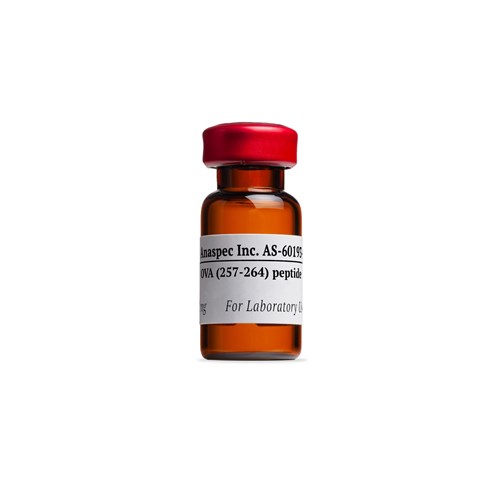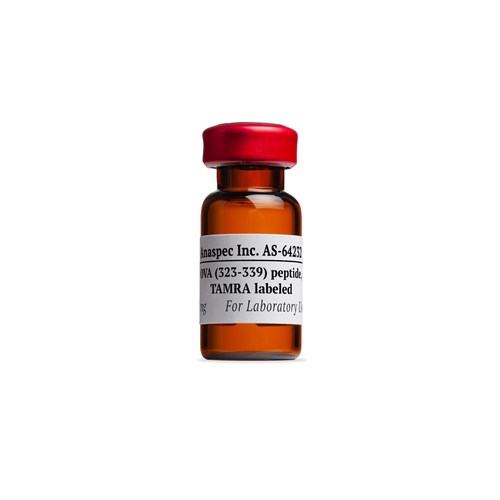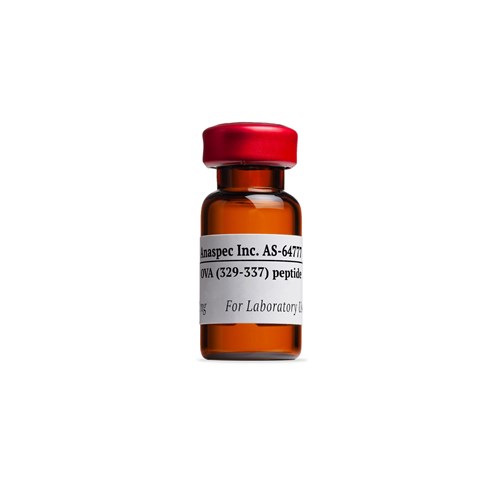 Citations
Regulation of the expression of GARP/latent TGF-beta1 complexes on mouse T cells and their role in regulatory T cell and Th17 differentiation.
J Immunol . 2013 May 03 ; 190(11) 5506 | DOI : 10.4049/​jimmunol.1300199.