You are here:

RGD-4C - 5 mg
RGD-4C - 5 mg
Cat.Number :

AS-29898

Manufacturer Ref. :
Availability :
This peptide, a double cyclic peptide, binds preferentially to integrins at sites of tumor angiogenesis and inflammed synovium in-vivo, and can be internalized into targeted cells.
Specifications
Chemistry
Sequence one letter code

ACDCRGDCFCG (Disulfide bridge: 2-10 and 4-8)

Sequence three letter code

H-Ala-Cys-Asp-Cys-Arg-Gly-Asp-Cys-Phe-Cys-Gly-OH (Disulfide bridge: 2-10 and 4-8)

Molecular Formula
Molecular Mass/ Weight
Modification
Conjugation
Quantity & Purity
Purity
Storage & stability
Form
Storage Conditions
Activity
Biomarker Target
Research Area
Sub-category Research Area
Usage
Source
Source / Species
Codes
Code Nacres
You may also be interested in the following product(s)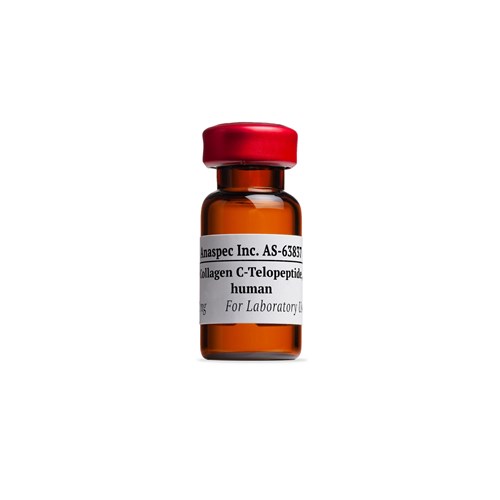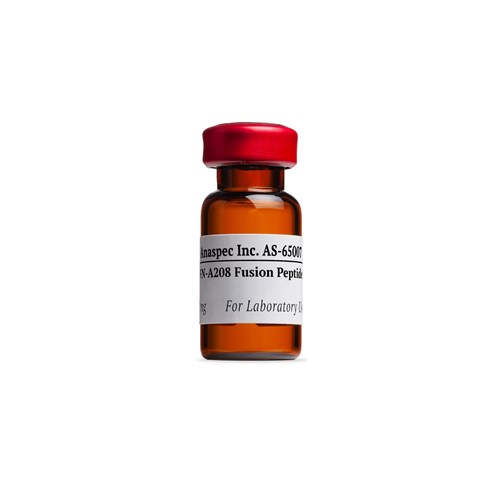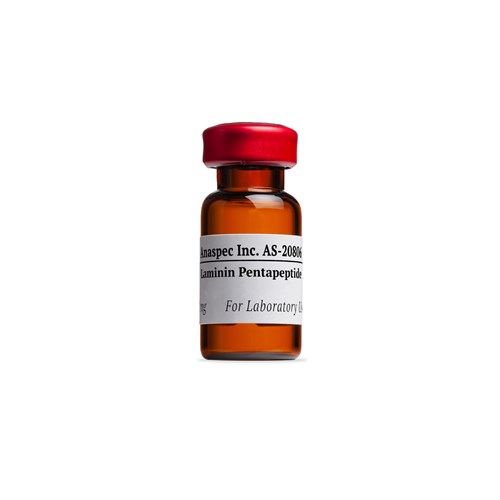 Citations
Cell surface profiling with peptide libraries yields ligand arrays that classify breast tumor subtypes
Mol Cancer Ther.  . 2009 May 05 ; 8(5) 1312 | DOI : 10.1158/1535-7163.MCT-08-1105
Integrin-targeted imaging and therapy with RGD4C-TNF fusion protein.
Mol Cancer Ther. . 2008 May 01 ; 7(5) 1044 | DOI : 10.1158/1535-7163.MCT-07-2084
Adenoviral‐encoded antigens are presented efficiently by a subset of dendritic cells expressing high levels of αvβ3 integrins
J Leukocyte Bio . 2006 Mar 30 ; 79(6) 1271 | DOI : https://doi.org/10.1189/jlb.1105694
Ligand-directed surface profiling of human cancer cells with combinatorial peptide libraries.
Cancer Res. . 2006 Jan 01 ; 66(1) 34 | DOI : 10.1158/0008-5472.CAN-05-2748
Targeting Tumor Angiogenesis: Comparison of Peptide and Polymer-Peptide Conjugates
J Nucl Med . 2005 Sep 01 ; 46(9) 1552 | DOI : PMID: 16157540
Solution Structures and Integrin Binding Activities of an RGD Peptide with Two Isomers
Biochemistry . 2001 Feb 27 ; 40(8) 2373 | DOI : 10.1021/bi002101f