You are here:

TAT (47-57) Peptide Fragment
TAT (47-57) Peptide Fragment
Cat.Number :

AS-60023-1

Manufacturer Ref. :
Availability :
This is the most characterized fragment of the HIV transactivator protein (TAT). This arginine-rich TAT peptide penetrates plasma membrane directly, but not through endocytosis.
Specifications
Chemistry
Sequence one letter code
Sequence three letter code

H-Tyr-Gly-Arg-Lys-Lys-Arg-Arg-Gln-Arg-Arg-Arg-OH

CAS registry number
Molecular Formula
Molecular Mass/ Weight
Modification
Conjugation
Quantity & Purity
Purity
Storage & stability
Form
Storage Conditions
Activity
Biomarker Target
Research Area
Sub-category Research Area
Usage
Source
Source / Species
Codes
Code Nacres
You may also be interested in the following product(s)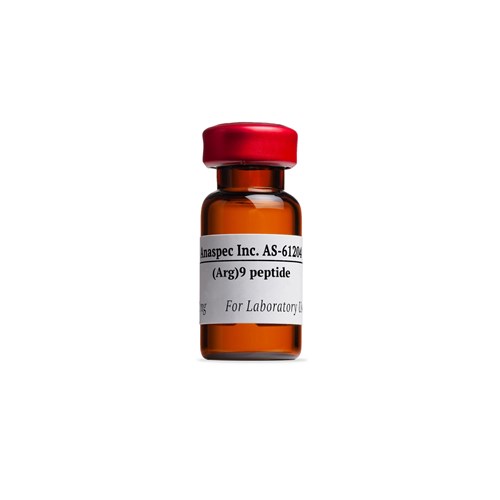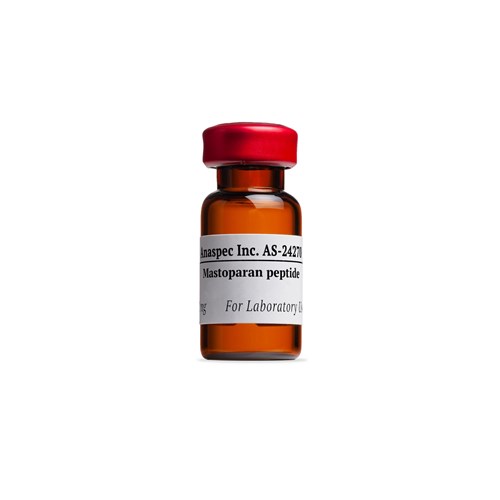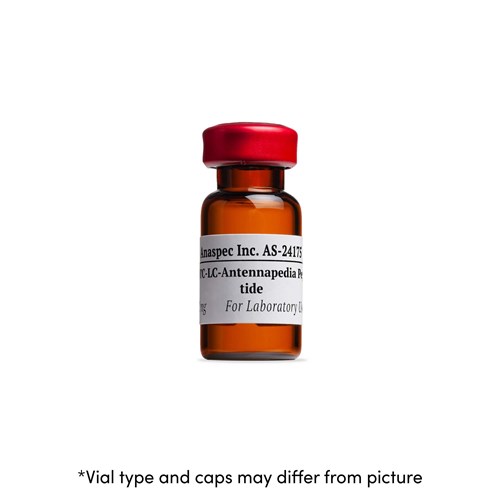 Citations
Penetratin improves tumor retention of single-chain antibodies: A novel step toward optimization of radioimmunotherapy of solid tumors.
Cancer Res . 2005 Sep 01 ; 65(17) 7840 | DOI : 10.1158/0008-5472.CAN-05-0662.
Resolving rotational motions of nano-objects in engineered environments and live cells with gold nanorods and differential interference contrast microscopy
J Am Chem Soc.  . 2010 Nov 02 ; 132(46) 16417 | DOI : 10.1021/ja106506k
Identification of a Novel Sodium-Coupled Oligopeptide Transporter (SOPT2) in Mouse and Human Retinal Pigment Epithelial Cells
Invest Ophthalmol Vis Sci. . 2010 Jan 01 ; 51(1) 413 | DOI : 10.1167/iovs.09-4048
Wavelength-dependent differential interference contrast microscopy: selectively imaging nanoparticle probes in live cell
Anal Chem. . 2009 Nov 15 ; 81(22) 9203 | DOI : 10.1021/ac901623b
A novel class of fusion polypeptides inhibits exocytosis
Mol Pharmacol. . 2004 Dec 17 ; 67(4) 1137 | DOI : 10.1124/mol.104.004275
Effective siRNA delivery and target mRNA degradation using an amphipathic peptide to facilitate pH-dependent endosomal escape
Biochem J.  . 2011 Apr 15 ; 435(2) 475 | DOI : 10.1042/BJ20101021