You are here:

5(6)-ROX [5-(and-6)-Carboxy-X-rhodamine] - 100 mg
5(6)-ROX [5-(and-6)-Carboxy-X-rhodamine] - 100 mg
Cat.Number :

AS-81110

Manufacturer Ref. :
Availability :
Shipping conditions :

Ice delivery fees must be applied
ROX dyes have longer excitation and emission wavelengths than the other 'conventional' rhodamines. These dyes are used to label peptides, proteins, and other biological ligands. 5-ROX, 6-ROX and their mixture 5(6)-ROX are used to label biomolecules by EDC-mediated reactions.
Specifications
Chemistry
Molecular Mass/ Weight
Properties
Absorbance (nm)
Emission (nm)
Quantity & Purity
Purity
Storage & stability
Form
Resuspension condition
Storage Conditions

-20°C desiccated and protected from light

Activity
Application
Detection Method
Research Area
Sub-category Research Area
Usage
Codes
Code Nacres
You may also be interested in the following product(s)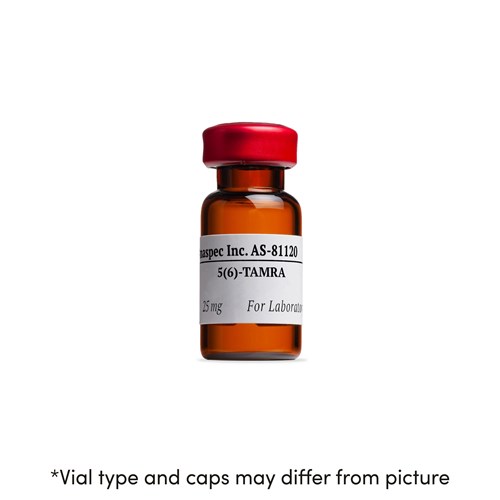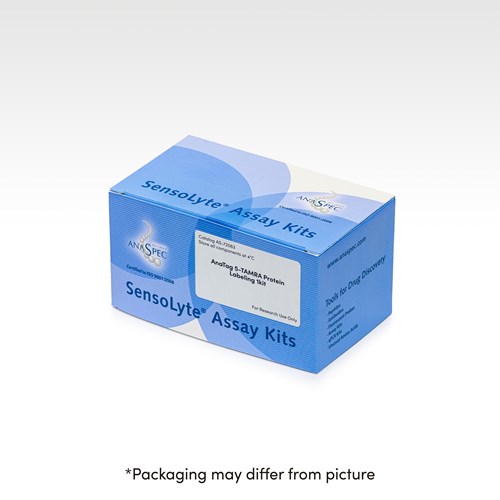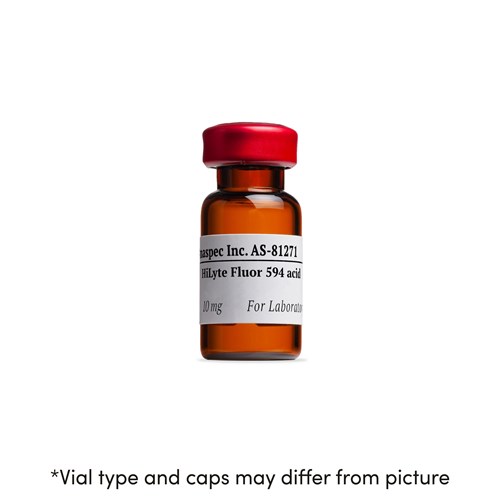 Citations
Human Neutrophil Elastase Responsive Delivery from Poly(ethylene glycol) Hydrogels.
Biomacromolecules . 2009 May 01 ; 10(6) 1484 | DOI : 10.1021/bm9000926