You are here:

Caspase 8 Substrate 1, chromogenic - 5 mg
Caspase 8 Substrate 1, chromogenic - 5 mg
Cat.Number :

AS-25258-5

Manufacturer Ref. :
Availability :
Caspase-8 substrate with Km = 66 uM; Substrate for granzyme B;
pNA (4-nitroaniline)-derived caspase substrates are widely used for the colorimetric detection of various caspase activities. Cleavage of pNA peptides by caspases generates pNA that is monitored colorimetrically at ~405 nm. pNA has maximum absorption around 408 nm.
Specifications
Chemistry
Sequence one letter code
Sequence three letter code

Ac - Ile-Glu-Thr-Asp - pNA

CAS registry number
Molecular Formula
Molecular Mass/ Weight
Properties
Absorbance (nm)
Modification
Conjugation type
Modification Name
Conjugation
Quantity & Purity
Purity
Storage & stability
Form
Storage Conditions

- 20 °C Protected from light

Activity
Application
Biomarker Target
Detection Method
Research Area
Sub-category Research Area
Usage
Codes
Code Nacres
You may also be interested in the following product(s)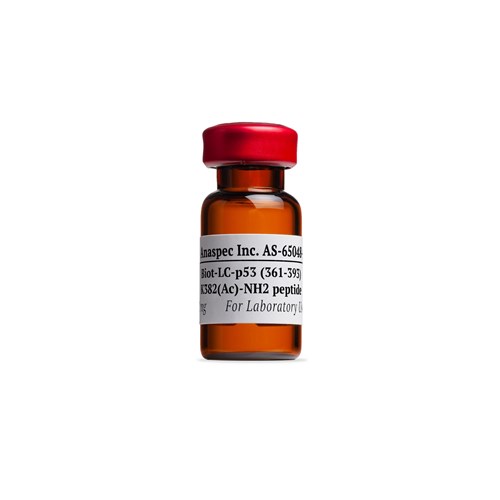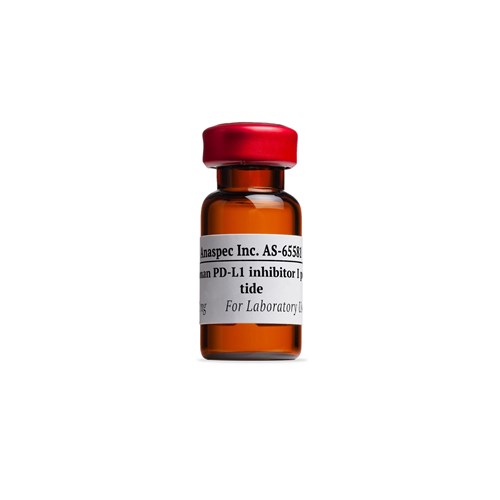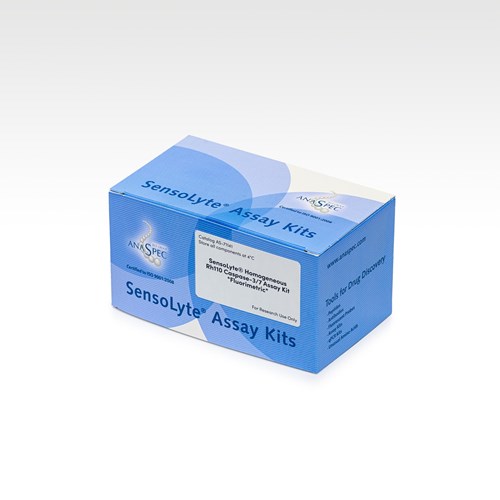 Citations
Arsenic and fluoride induce neural progenitor cell apoptosis.
Toxicol Lett . 2011 Mar 23 ; 203(3) 237 | DOI : 10.1016/j.toxlet.2011.03.023.
E1A sensitizes cancer cells to TRAIL-induced apoptosis through enhancement of caspase activation.
Mol Cancer Res . 2005 Apr 01 ; 3(4) 219 | DOI : 10.1158/1541-7786.MCR-04-0084
Synergism of Rana catesbeiana ribonuclease and IFN-γ triggers distinct death machineries in different human cancer cells.
FEBS Lett . 2005 Jan 03 ; 579(1) 265 | DOI : 10.1016/j.febslet.2004.11.086