You are here:

IRBP (1-20), human - 1 mg
IRBP (1-20), human - 1 mg
Cat.Number :

AS-62297

Manufacturer Ref. :
Availability :
This peptide is a 1 to 20 amino acid fragment of the interphotoreceptor retinoid binding protein (IRBP). IRBP is a 140-kDa glycolipoprotein residing in the interphotoreceptor matrix between the neural retina and the retinal pigment epithelium. Human IRBP peptide 1-20 contains a major epitope for the H-2b haplotype. Immunization with IRBP (1 – 20) induces T-cell–mediated experimental autoimmune uveoretinitis (EAU) disease. The pathology of disease induced by the peptide, or by adoptive transfer of cells specific to the peptide, is similar to that induced by the whole IRBP protein.
Specifications
Chemistry
Sequence one letter code
Sequence three letter code

H-Gly-Pro-Thr-His-Leu-Phe-Gln-Pro-Ser-Leu-Val-Leu-Asp-Met-Ala-Lys-Val-Leu-Leu-Asp-OH

Molecular Formula
Molecular Mass/ Weight
Modification
Conjugation
Quantity & Purity
Purity
Storage & stability
Form
Storage Conditions
Activity
Biomarker Target
Research Area
Sub-category Research Area
Usage
Source
Source / Species
Codes
Code Nacres
You may also be interested in the following product(s)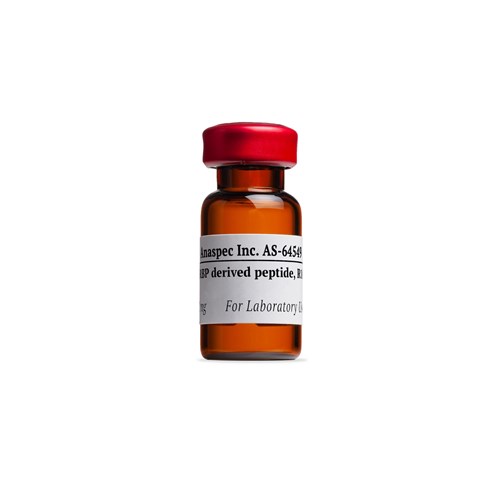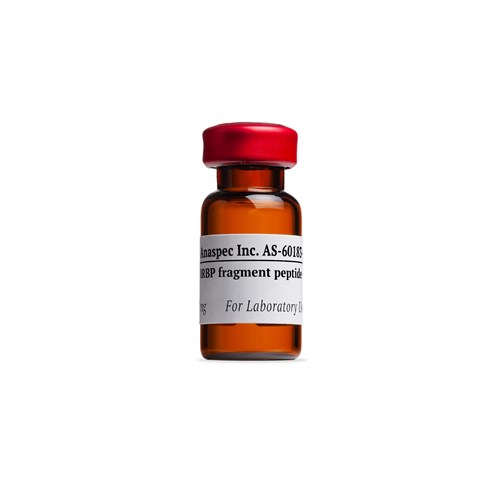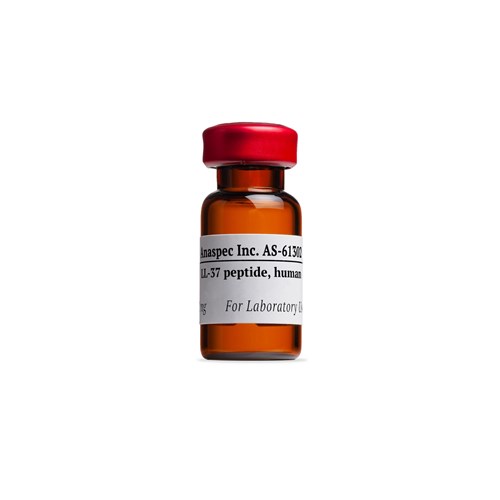 Citations
Role of DAF in protecting against T-cell autoreactivity that leads to experimental autoimmune uveitis.
Invest Ophthalmol Vis Sci. . 2009 May 14 ; 50(8) 3778 | DOI : 10.1167/iovs.08-3264
A humanized model of experimental autoimmune uveitis in HLA class II transgenic mice
J Clin Invest. . 2003 Apr 15 ; 111(8) 1171 | DOI : 10.1172/JCI200315155