You are here:

JC-1 [5,5',6,6'-tetrachloro-1,1',3,3'-tetraethy...
JC-1 [5,5',6,6'-tetrachloro-1,1',3,3'-tetraethylbenzimidazolylcarbocyanine iodide] - 5 mg
Cat.Number :

AS-88060

Manufacturer Ref. :
Availability :
Shipping conditions :

Ice delivery fees must be applied
Widely used for measuring membrane potential of mitochondria; 585/520 Fluorescence ratio increases upon cell hyper-polarization.
Specifications
Chemistry
CAS registry number
Molecular Formula
Molecular Mass/ Weight
Properties
Absorbance (nm)
Emission (nm)
Color
Quantity & Purity
Purity
Storage & stability
Form
Resuspension condition
Storage Conditions

-20°C Protected from Light

Activity
Application
Detection Method
Research Area
Sub-category Research Area
Usage
Codes
Code Nacres
You may also be interested in the following product(s)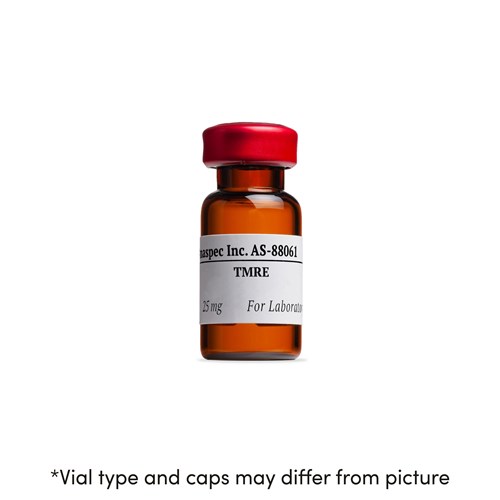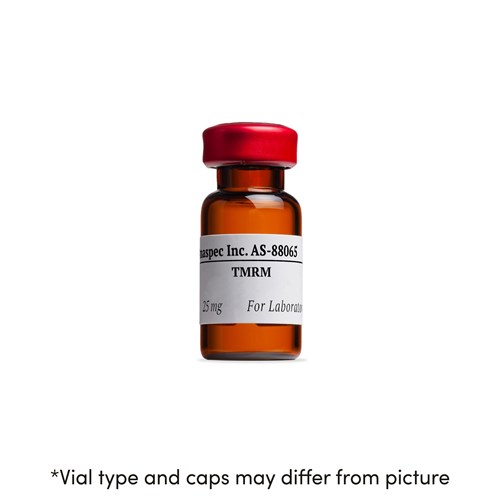 Citations
Expression of chemokine-like receptor 1 (CMKLR1) on J744A. 1 macrophages co-cultured with fibroblast and/or tumor cells: modeling the influence of microenvironment.
Cell immunol . 2011 Jun 24 ; 271(1) 134 | DOI : 10.1016/j.cellimm.2011.06.016
HIV-1 viral protein r induces ERK and caspase-8-dependent apoptosis in renal tubular epithelial cells.
AIDS . 2010 May 15 ; 24(8) 1107 | DOI : 10.1097/QAD.0b013e328337b0ab