You are here:

TMRM [Tetramethylrhodamine, methyl ester, perch...
TMRM [Tetramethylrhodamine, methyl ester, perchlorate] - 25 mg
Cat.Number :

AS-88065

Manufacturer Ref. :
Availability :
Used for measuring membrane potential of mitochondria; Fluorescence is less dependent on dye location. This cell-permeant, cationic fluorescent dye is sequestered by active mitochondria.
Specifications
Chemistry
CAS registry number
Molecular Formula
Molecular Mass/ Weight
Properties
Absorbance (nm)
Emission (nm)
Color
Quantity & Purity
Purity
Storage & stability
Form
Resuspension condition
Storage Conditions

-20°C Protected from Light

Activity
Application
Detection Method
Research Area
Sub-category Research Area
Usage
Codes
Code Nacres
You may also be interested in the following product(s)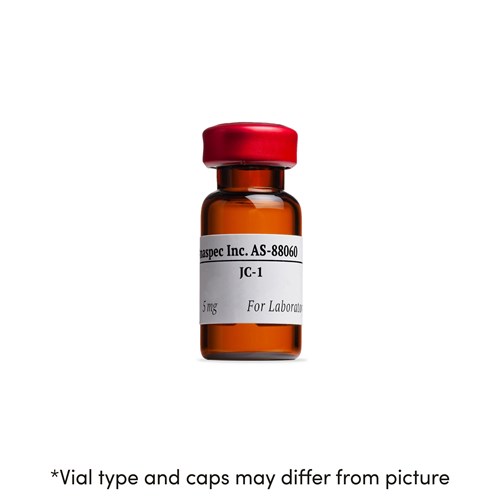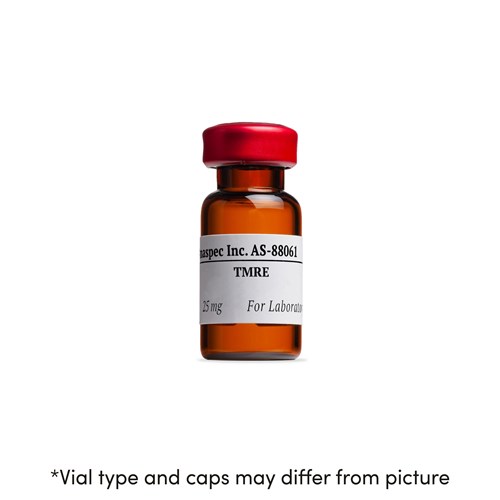 Citations
Membrane progesterone receptors (mPRs) mediate progestin induced antimorbidity in breast cancer cells and are expressed in human breast tumors.
Hormones Cancer . 2012 Feb 14 ; 3(3) 101 | DOI : 10.1007/s12672-012-0106-x.
Involvement of mitochondria on neuroprotective effect of sphingosine-1-phosphate in cell death in an in vitro model of brain ischemia.
Neurosci Letters . 2010 Jan 05 ; 470(2) 130 | DOI : 10.1016/j.neulet.2009.12.070