You are here:

SensoLyte® 520 MMP-10 Assay Kit Fluorimetric - ...
SensoLyte® 520 MMP-10 Assay Kit Fluorimetric - 1 kit
Cat.Number :

AS-72024

Manufacturer Ref. :
Availability :
Shipping conditions :

Ice delivery fees must be applied
MMP-10 (stromelysin 2) cleaves extracellular matrix proteins, but is unable to cleave the triple-helical fibrillar collagens. This enzyme is involved in several pathological conditions, such as cancer, arthritis and wound healing. SensoLyte® 520 MMP-10 Assay Kit uses a 5-FAM (fluorophore) and QXL™520 (quencher) labeled FRET peptide substrates for continuous measurement of the enzyme activities. In an intact FRET peptide, the fluorescence of 5-FAM is quenched by QXL™ 520. Upon the cleavage of the FRET peptide by MMP-10, the fluorescence of 5-FAM is recovered, and can be continuously monitored at excitation/emission = 490 nm/520 nm. With superior fluorescence quantum yield and longer emission wavelength, 5-FAM/QXL™520 based FRET peptide is less interfered by the autofluorescence of test compounds and cellular components and provides better assay sensitivity.
Specifications
Packaging
Kits components

Component A: MMP-10 substrate 5-FAM/QXL™520 FRET peptide Ex/Em=490/520 nm upon cleavage: 60 µL Component B: 5-FAM-Pro-Leu-OH, Fluorescence reference standard Ex/Em=490/520 nm: 1 mM, 10 µL Component C: APMA, 4-aminophenylmercuric acetate (Caution: Organic mercury. Handle with care! Do not dispose into sink!): 1 M, 20 µL Component D: Assay buffer: 20 mL Component E: Stop solution: 10 mL

Chemistry
UniProt number
Properties
Absorbance (nm)
Emission (nm)
Storage & stability
Storage Conditions

Store all components at -20°C. Protect Components A and B from light. Components D and E can be stored at 4°C for convenience.

Activity
Application
Biomarker Target
Detection Method
Detection Limit
Research Area
Sub-category Research Area
Usage
Codes
Code Nacres
You may also be interested in the following product(s)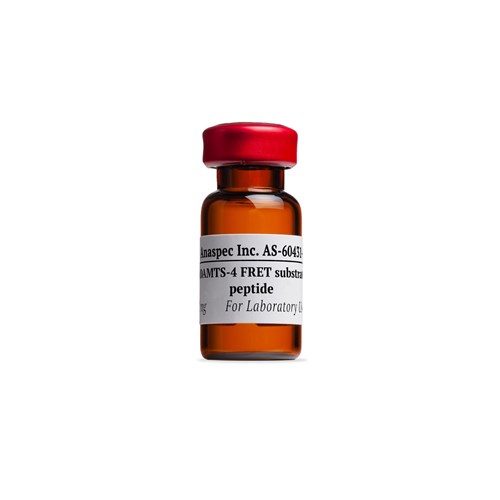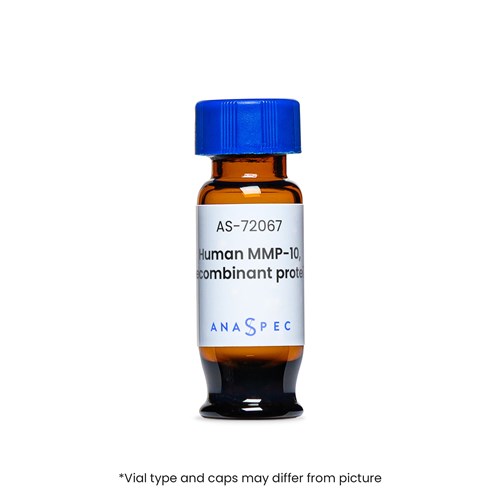 Citations
TCDD induces dermal accumulation of keratinocyte-derived matrix metalloproteinase-10 in an organotypic model of human skin.
Toxicol Appl Pharmacol. . 2014 Feb 24 ; 276(3) 171 | DOI : 10.1016/j.taap.2014.02.010