You are here:

SensoLyte® 570 West Nile Virus Protease Assay K...
SensoLyte® 570 West Nile Virus Protease Assay Kit Fluorimetric - 1 kit
Cat.Number :

AS-72080

Manufacturer Ref. :
Availability :
Shipping conditions :

Ice delivery fees must be applied
West Nile virus (WNV) causes severe neurological disease and fatalities in both human and animal hosts. There is currently no effective vaccine or antiviral drug to protect against WNV infection. West Nile virus NS3 protease, essential for the proteolytic processing of the viral polyprotein precursor, is a promising target for the development of anti-WNV drugs.
The SensoLyte® 570 West Nile Virus Protease Assay Kit provides a convenient homogeneous assay for high throughput screening of WNV protease inhibitors and for continuous assay of NS3 protease activity using QXL™570/5-TAMRA FRET substrate. Upon cleavage into two separate fragments by the WNV NS3 protease, the fluorescence of 5-TAMRA can be monitored at excitation/emission = 540 nm/575 nm.
Specifications
Packaging
Kits components

Component A: QXL™570/5-TAMRA, WNV protease substrate, Ex/Em=540 nm/575 nm: 1.5 mM DMSO solution, 60 µL Component B: 5-TAMRA, fluorescence reference standard, Ex/Em=540 nm/575 nm: 750 µM DMSO solution, 10 µL Component C: Assay Buffer: 20 mL Component D: WNV Protease Inhibitor undeca-D-Arg-NH2: 1 mM DMSO solution, 10 µL

Properties
Absorbance (nm)
Emission (nm)
Storage & stability
Storage Conditions

Store all components at -20°C. Component C can be stored at room temperature for convenience. Protect Components A and B from light and from moisture.

Activity
Application
Biomarker Target
Detection Method
Research Area
Sub-category Research Area
Usage
Codes
Code Nacres
You may also be interested in the following product(s)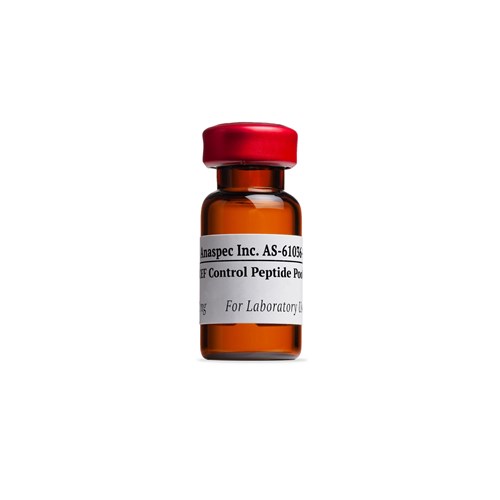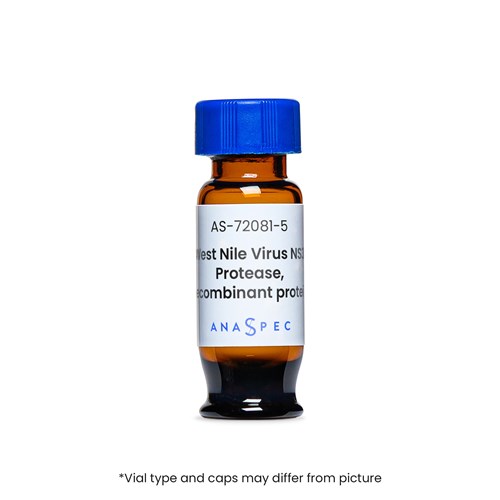 Citations
Kinetic analysis of the inhibition of matrix metalloproteinases: lessons from the study of tissue inhibitors of metalloproteinases.
Methods Mol Biol. . 2010 Jan 01 ; 622 435 | DOI : 10.1007/978-1-60327-299-5_25