You are here:

SensoLyte® Anti-Human MOG (1-125) Human IgG Spe...
SensoLyte® Anti-Human MOG (1-125) Human IgG Specific ELISA Kit Colorimetric - 1 kit
Cat.Number :

AS-55153-H

Manufacturer Ref. :
Availability :
Shipping conditions :

Ice delivery fees must be applied
Myelin oligodendrocyte glycoprotein (MOG) is a member of the immunoglobulin superfamily and is expressed exclusively in the central nervous system. Human MOG (1-125) is able to induce autoantibody production and relapsing-remitting neurological disease causing extensive plaque-like demyelination. Autoantibody response to human MOG (1-125) has been observed in induced experimental autoimmune encephalomyelitis (EAE) in DA and Lewis rats, C57/BL6 and SJL mice, and common marmoset. However, the exact pathological role and action of anti-human MOG (1-125) autoantibody is not known and is currently under vigorous investigation.
This kit is optimized to detect anti-human MOG (1-125) IgG in human samples. Wells are pre-coated with recombinant human MOG (1-125) protein and pre-blocked with proprietary solution. The amount of anti- human MOG IgG in serum or plasma is quantified using ELISA. Human anti-Human MOG (1-125)standard is included. Ample materials and reagents are provided to perform 96 assays.
Specifications
Packaging
Kits components

Component A: Human-MOG (1-125) coated and blocked 8-well strips: 12 strips Component B: Human anti-Human MOG (1-125) IgG standard: 500 µl (100ng/ml) x 3 Component C: 1X Sample Dilution Buffer: 30 ml Component D: 10X Wash Buffer: 50 ml Component E: TMB color substrate solution 10 ml Component F: Stop Solution: 10 ml Component G: Secondary antibody, Goat anti-Human IgG-HRP: 30 µl

Chemistry
UniProt number
Storage & stability
Storage Conditions

Store all other components at 4°C for up to 6 months. Store component B at -20°C in small aliquots. Protect components E and G from light.

Activity
Application
Biomarker Target
Detection Method
Detection Limit
Research Area
Sub-category Research Area
Usage
Source
Host
Codes
Code Nacres
You may also be interested in the following product(s)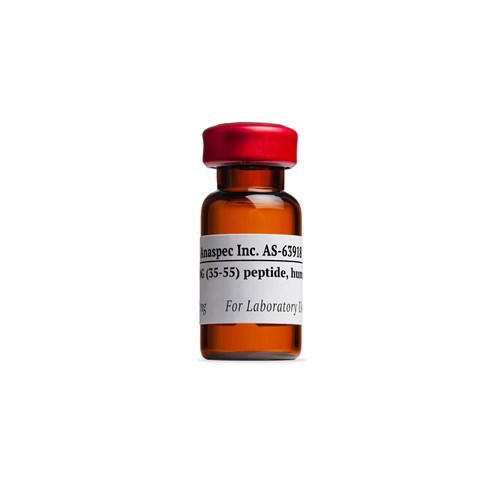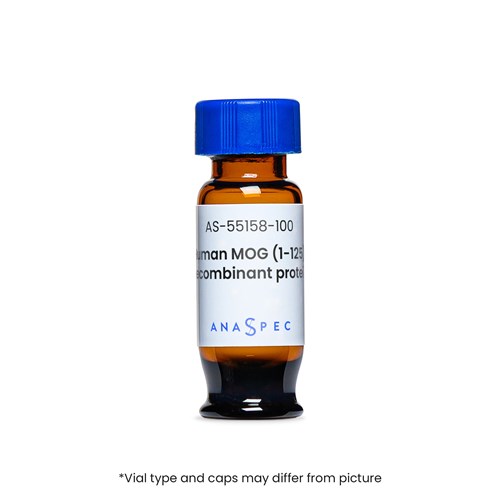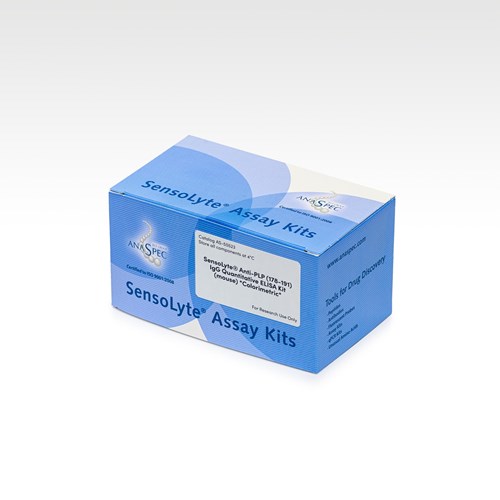 Citations
Relationship between NMO-antibody and anti–MOG antibody in optic neuritis
J Neuro-opthal . 2012 Jun 01 ; 32 107 | DOI : 10.1097/WNO.0b013e31823c9b6c