You are here:

SensoLyte® Rh110 Elastase Assay Kit Fluorimetri...
SensoLyte® Rh110 Elastase Assay Kit Fluorimetric - 1 kit
Cat.Number :

AS-72179

Manufacturer Ref. :
Availability :
Shipping conditions :

Ice delivery fees must be applied
Elastases catalyze the hydrolysis of elastin, the chief constituent of elastic fibers that together with collagen determines the mechanical properties of connective tissue. Elastases have many other natural substrates these include proteoglycans, collagens and fibronectin. Implicated in many diseases such as pulmonary emphysema, cystic fibrosis, infections, inflammation and atherosclerosis, elastases are considered important drug targets.
The SensoLyte® Rh110 Elastase Assay Kit detects elastase activity using a fluorogenic peptide substrate. Upon elastase cleavage, the peptide releases the Rh110 fluorophore with bright green fluorescence that can be detected at Ex/Em=496 /520 nm. The increase in fluorescence intensity is directly proportional to enzyme activity. The kit does not require any separation steps and can be used to continuously measure the kinetics of elastase. The longer-wavelength spectra and higher extinction coefficient of the Rh110 provide greater sensitivity and less interference from screening compounds.

Specifications
Packaging
Kits components

Component A: Rh110 Elastase substrate, Ex/Em=490 /520 nm upon cleavage: 2 mM, 50 µL Component B: Rh110, fluorescence reference standard, Ex/Em=490 nm/520 nm: 2 mM, 20 µL Component C: Elastase, porcine pancreas: 10 µg/mL, 100 µL Component D: 2X Assay Buffer: 15 mL Component E: Elastase inhibitor (MeOSuc-Ala-Ala-Pro-Val-CMK): 1 mM, 10 µL

Chemistry
UniProt number
Properties
Absorbance (nm)
Emission (nm)
Storage & stability
Storage Conditions

Store all components at -20°C. Protect component A from light and moisture. Component C can be stored at room temperature for convenience.

Activity
Application
Biomarker Target
Detection Method
Research Area
Sub-category Research Area
Usage
Codes
Code Nacres
You may also be interested in the following product(s)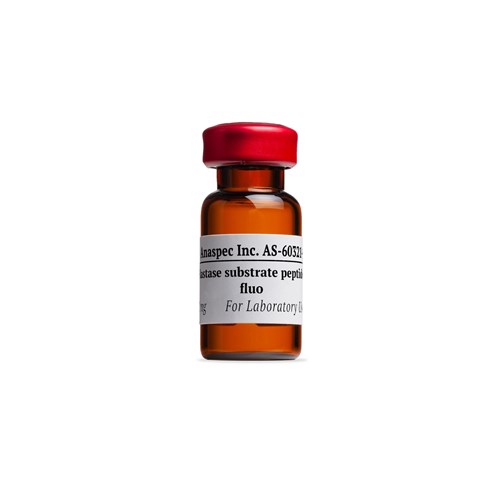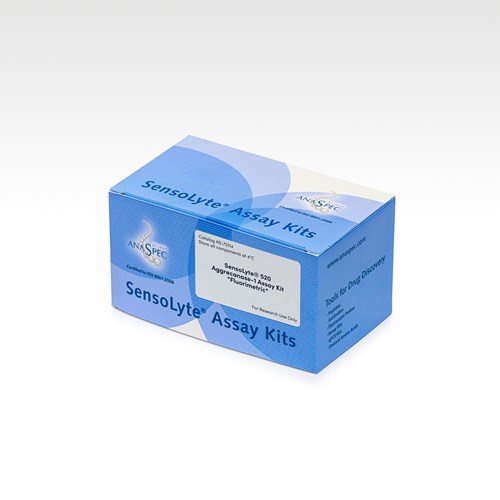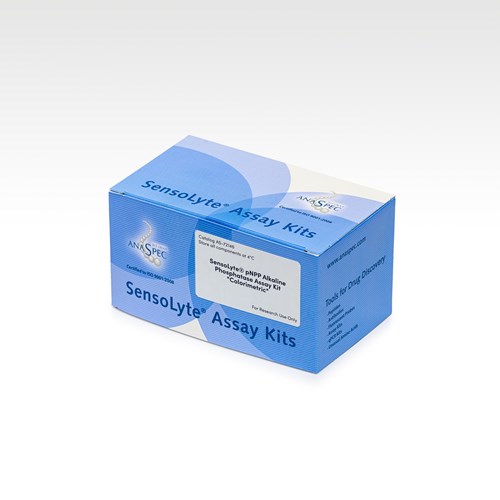 Citations
Proteolytic and N-glycan processing of human α1-antitrypsin expressed in Nicotiana benthamiana.
Plant Physiol. . 2014 Oct 25 ; 166(4) 1839 | DOI : 10.1104/pp.114.250720