You are here:

Thrombospondin (TSP-1) Inhibitor scrambled pept...
Thrombospondin (TSP-1) Inhibitor scrambled peptide, SLLK - 1 mg
Cat.Number :

AS-60875

Manufacturer Ref. :
Availability :
A control peptide for LSKL (a thrombospondin-1 inhibitor peptide).
Specifications
Chemistry
Sequence one letter code
Sequence three letter code
CAS registry number
Molecular Formula
Molecular Mass/ Weight
Modification
Conjugation
Quantity & Purity
Purity
Storage & stability
Form
Storage Conditions
Activity
Biomarker Target
Research Area
Sub-category Research Area
Usage
Source
Source / Species
Codes
Code Nacres
You may also be interested in the following product(s)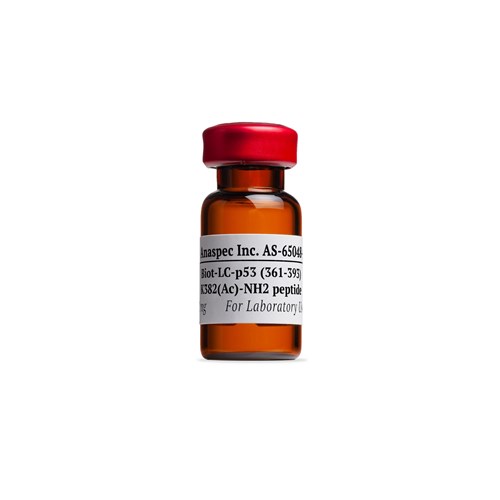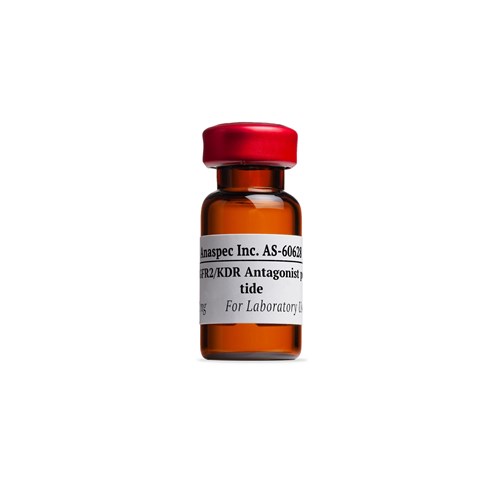 Citations
Stainless steel ions stimulate increased thrombospondin-1-dependent TGF-Beta activation by vascular smooth muscle cells: implications for in-stent restenosis
Vasc Res . 2009 Dec 16 ; 47(4) 309 | DOI : 10.1159/000265565.
Glucose downregulation of PKG-I protein mediates increased thrombospondin1-dependent TGF-β activity in vascular smooth muscle cells.
Am J Physiol Cell Physiol . 2010 Feb 17 ; 298(5) C1188 | DOI : 10.1152/ajpcell.00330.2009.
Thy-1 Expression Regulates the Ability of Rat Lung Fibroblasts to Activate Transforming Growth Factor-β in Response to Fibrogenic Stimuli
Am J Pathol . 2004 Aug 01 ; 165(2) 659 | DOI : 10.1016/s0002-9440(10)63330-5
Kidney transplantation: analysis of the expression and T cell-mediated activation of latent TGF-beta
J Leukoc Biol. . 2012 Nov 27 ; 93(4) 471 | DOI : 10.1189/jlb.0712324
Amino acids induce indicators of response to injury in glomerular mesangial cells
Am J Physiol Renal Physiol. . 2003 Mar 18 ; 285(1) F79 | DOI : 10.1152/ajprenal.00419.2002