You are here:

5(6)-TAMRA,SE [5-(and-6)-Carboxytetramethylrhod...
5(6)-TAMRA,SE [5-(and-6)-Carboxytetramethylrhodamine, SE]
Cat.Number :

AS-81124

Manufacturer Ref. :
Availability :
Shipping conditions :

Ice delivery fees must be applied
Tetramethylrhodamine (TMR) is one of the fluorophores most often used for preparing peptide, protein, nucleotide and nucleic acid conjugates, especially fluorescent antibodies and avidin derivatives used in immunochemistry. TMR dyes have been widely used as acceptors for FAM fluorophores in a variety of FRET studies. The succinimidyl esters of 5-TAMRA, 6-TAMRA or the mixed isomers are the primary labeling reagents.
Specifications
Chemistry
CAS registry number
Molecular Formula
Molecular Mass/ Weight
Properties
Absorbance (nm)
Emission (nm)
Color
Quantity & Purity
Purity
Storage & stability
Form
Resuspension condition
Storage Conditions

-20°C Protected from Light

Activity
Application
Detection Method
Research Area
Sub-category Research Area
Usage
Codes
Code Nacres
You may also be interested in the following product(s)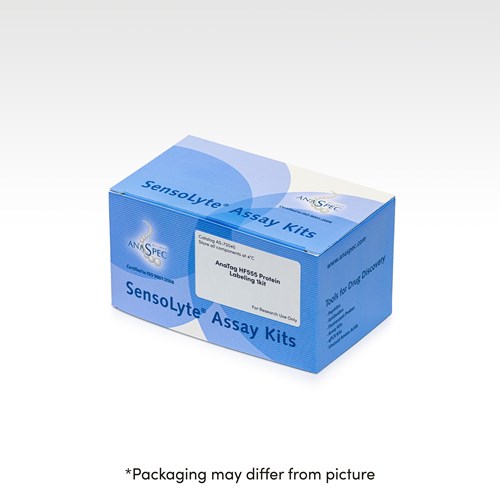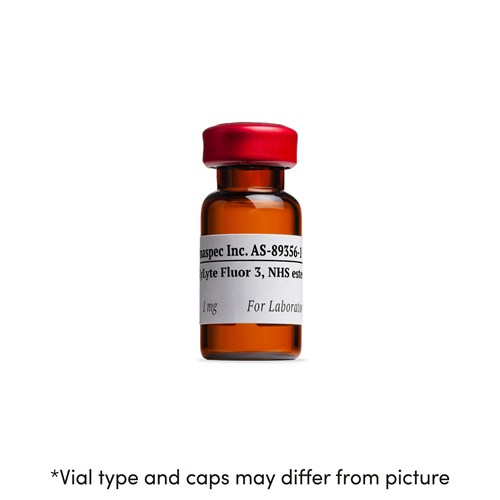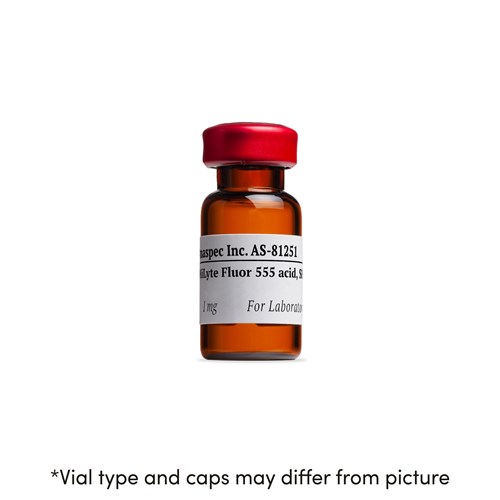 Citations
Optical Properties and Application of a Reactive and Bioreducible Thiol-Containing Tetramethylrhodamine Dimer.
Bioconjugate Chem . 2009 Mar 18 ; 20(3) 476 | DOI : 10.1021/bc800367e