You are here:

Caspase 3 (Apopain) Substrate 1m, fluorogenic -...
Caspase 3 (Apopain) Substrate 1m, fluorogenic - 5 mg
Cat.Number :

AS-25262-5

Manufacturer Ref. :
Availability :
Caspase-3 substrate with Km = 9.7 µM; Caspase-7 substrate with Km = 11 µM;
AMC (7-amino-4-methylcoumarin)-derived caspase substrates are widely used for the fluorimetric detection of various caspase activities. Cleavage of AMC peptides by caspases generates strongly fluorescent AMC that is monitored fluorimetrically at 440-460 nm with excitation of 340-350 nm.
Specifications
Chemistry
Sequence one letter code
Sequence three letter code
CAS registry number
Molecular Formula
Molecular Mass/ Weight
Properties
Absorbance (nm)
Emission (nm)
Modification
Conjugation type
Modification Name
Conjugation
Quantity & Purity
Purity
Storage & stability
Form
Storage Conditions

- 20 °C Protected from light

Activity
Application
Biomarker Target
Detection Method
Research Area
Sub-category Research Area
Usage
Codes
Code Nacres
You may also be interested in the following product(s)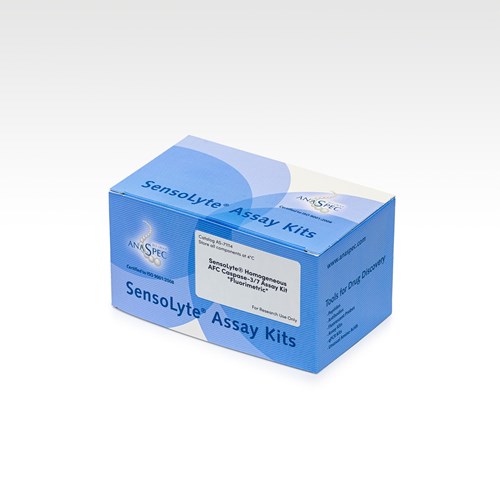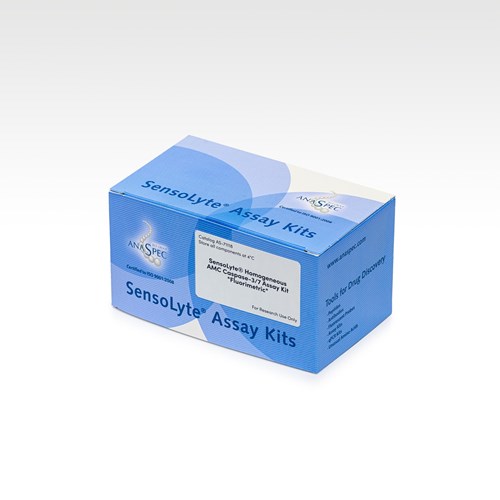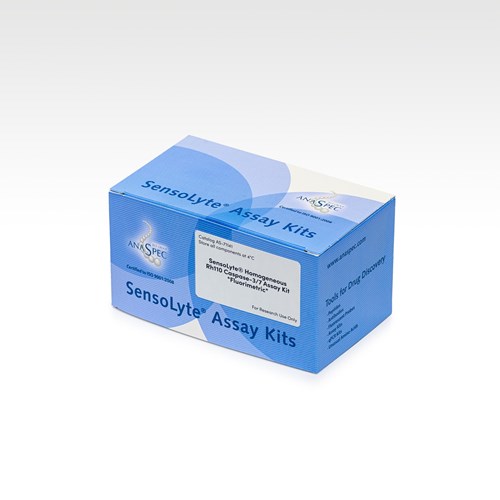 Citations
Differential regulation of the intrinsic pathway of apoptosis in brain and liver during ageing.
FEBS Lett . 2006 Jun 09 ; 580(15 3739 | DOI : 10.1016/j.febslet.2006.05.066
Curcumin ameliorates ethanol and nonethanol experimental pancreatitis.
Am J Physiol Gastrointest Liver Physiol. . 2003 Jan 01 ; 284(1) G85 | DOI : 10.1152/ajpgi.00138.2002
Induction of apoptosis by rosemary polyphenols in HL-60 cells.
Orient Foods Herbs chapter . 2003 Aug 05 ; 8 121 | DOI : 10.1021/bk-2003-0859.ch008.
Cholecystokinin induces caspase activation and mitochondrial dysfunction in pancreatic acinar cells: Roles in cell injury processes of pancreatitis.
J Biol Chem . 2002 Apr 18 ; 277(25) 22393 | DOI : 10.1074/jbc.M202929200
Trophoblast differentiation modulates the activity of caspases in primary cultures of term human trophoblasts.
Ped Res . 2002 Sep 01 ; 52(3) 411 | DOI : 10.1203/00006450-200209000-00018