You are here:

SensoLyte® Homogeneous AFC Caspase-3/7 Assay Ki...
SensoLyte® Homogeneous AFC Caspase-3/7 Assay Kit Fluorimetric - 1 kit
Cat.Number :

AS-71114

Manufacturer Ref. :
Availability :
Shipping conditions :

Ice delivery fees must be applied
Central to the execution phase of apoptosis are the two closely related caspase-3 and caspase-7. They share common substrate specificity and structure, but differ completely in the sequence of their respective N-terminal regions. Both caspase-3 and caspase-7 have substrate selectivity for the amino acid sequence Asp-Glu-Val-Asp (DEVD).
The SensoLyte® Homogeneous AFC Capase-3/7 Assay Kit uses Ac-DEVD-AFC as the fluorogenic indicator for assaying caspase-3/7 activities. Upon caspase-3/7 cleavage, Ac-DEVD-AFC generates the AFC fluorophore which has bright blue fluorescence and can be detected at Ex/Em=380 nm/500 nm. A bi-function assay buffer in this kit is designed to lyze the cells and measure the enzyme activity at the same time. Thus, this kit can measure caspase-3/7 activity in cell culture directly in a 96-well or 384-well plate without a time-consuming cell extraction step. In case the cells are cultured in larger plates or flasks, a lysis buffer and protocol for cell lysate preparation are also conveniently included in the kit. The kit is suitable for high throughput screening of apoptosis inducers and inhibitors.
Specifications
Packaging
Kits components

Component A: Caspase-3/7 substrate, Ex/Em=380 nm/500 nm: 270 µL Component B: AFC, fluorescence reference standard, Ex/Em=380 nm/500 nm: 10 mM, 20 µL Component C: Caspase-3/7 inhibitor: 5 mM, 15 µL Component D: Assay Buffer: 30 mL Component E: DTT: 1 M, 1 mL Component F: 10X Lysis Buffer: 20 mL

Properties
Absorbance (nm)
Emission (nm)
Storage & stability
Storage Conditions

Store components A, B, C, and E at -20°C. Components D and F can be stored at 4°C for convenience. Component A and B protect from light and moisture.

Activity
Application
Biomarker Target
Detection Method
Research Area
Sub-category Research Area
Usage
Codes
Code Nacres
You may also be interested in the following product(s)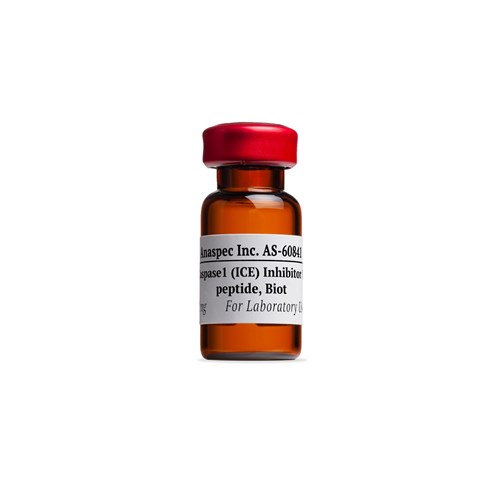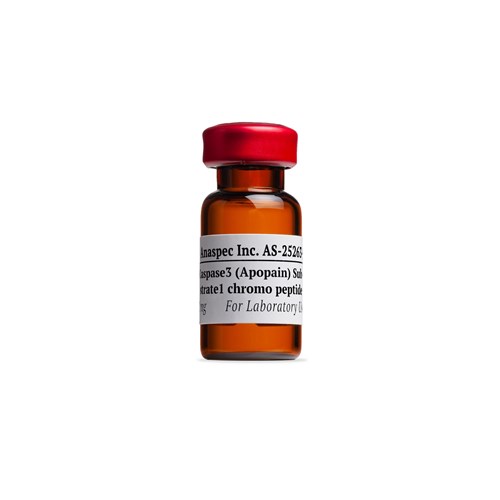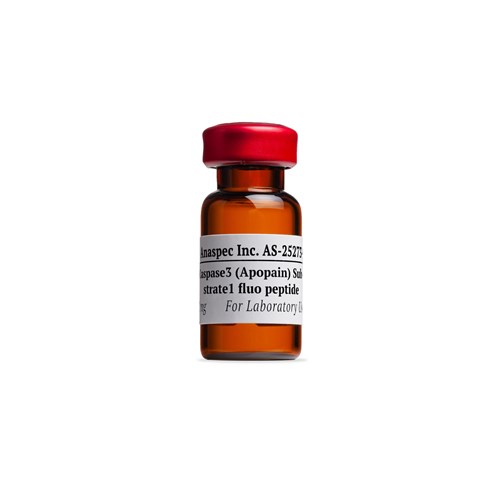 Citations
Inhibition of vascular calcification by block of intermediate conductance calcium-activated potassium channels with TRAM-34
Pharmacol Res . 2014 May 06 ; 85 6 | DOI : 10.1016/j.phrs.2014.04.013
Caspase-like activity during aging and cell death in the toxic dinoflagellate< i> Karenia brevis
Harmful Algae . 2013 Oct 20 ; 31 41 | DOI : 10.1016/j.hal.2013.08.005
Glomerular cell death and inflammation with high-protein diet and diabetes
Nephrol Dial Transplant. . 2013 Jan 12 ; 28(7) 1711 | DOI : 10.1093/ndt/gfs579
The inhibitor of Ca(2+)-dependent K+ channels TRAM-34 blocks growth of hepatocellular carcinoma cells via downregulation of estrogen receptor alpha mRNA and nuclear factor-kappaB
Invest New Drugs . 2012 Oct 02 ; 31(2) 452 | DOI : 10.1007/s10637-012-9879-6
A hepatoprotective Lindera obtusiloba extract suppresses growth and attenuates insulin like growth factor-1 receptor signaling and NF-kappaB activity in human liver cancer cell lines
BMC Complement Altern Med . 2011 May 12 ; 11 39 | DOI : 10.1186/1472-6882-11-39
An evolved ribosome-inactivating protein targets and kills human melanoma cells in vitro and in vivo
Mol Cancer . 2010 Feb 03 ; 9 28 | DOI : 10.1186/1476-4598-9-28
An active extract of Lindera obtusiloba inhibits adipogenesis via sustained Wnt signaling and exerts anti-inflammatory effects in the 3T3-L1 preadipocytes
J Nutr Biochem . 2010 Jan 25 ; 21(12) 1170 | DOI : 10.1016/j.jnutbio.2009.09.013
Extracts of Lindera obtusiloba induce antifibrotic effects in hepatic stellate cells via suppression of a TGF-β-mediated profibrotic gene expression pattern
J Nutr Biochem . 2008 Sep 27 ; 20(8) 597 | DOI : 10.1016/j.jnutbio.2008.06.003
Synergistic inhibition of tumor necrosis factor-related apoptosis-inducing ligand-induced apoptosis in human pancreatic β cells by Bcl-2 and X-linked inhibitor of apoptosis
Hum Immunol . 2005 Mar 01 ; 66(3) 274 | DOI : 10.1016/j.humimm.2004.12.002