You are here:

Fluorescein-5-maleimide - 25 mg
Fluorescein-5-maleimide - 25 mg
Cat.Number :

AS-81405

Manufacturer Ref. :
Availability :
Shipping conditions :

Ice delivery fees must be applied
Maleimides are among the most frequently used reagents for thiol modification. In most proteins, the site of reaction is at cysteine residues that either are intrinsically present or result from reduction of cystines. Unlike iodoacetamides, maleimides do not react with histidines and methionines under physiological conditions. Fluorescein-5-maleimide is one of the most popular fluorescent dyes for thiol modifications of proteins.
Specifications
Chemistry
CAS registry number
Molecular Formula
Molecular Mass/ Weight
Properties
Absorbance (nm)
Emission (nm)
Color
Quantity & Purity
Purity
Storage & stability
Form
Resuspension condition
Storage Conditions

-20°C Protected from Light

Activity
Application
Detection Method
Research Area
Sub-category Research Area
Usage
Codes
Code Nacres
You may also be interested in the following product(s)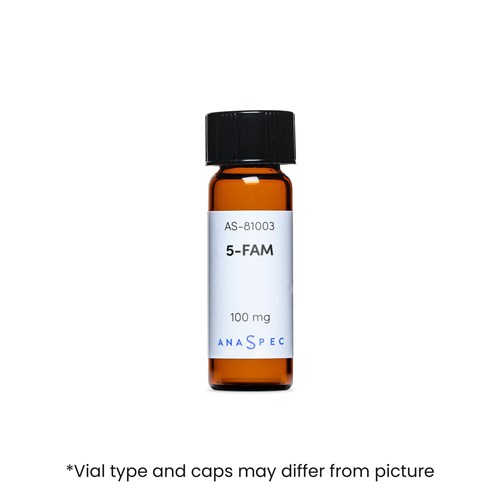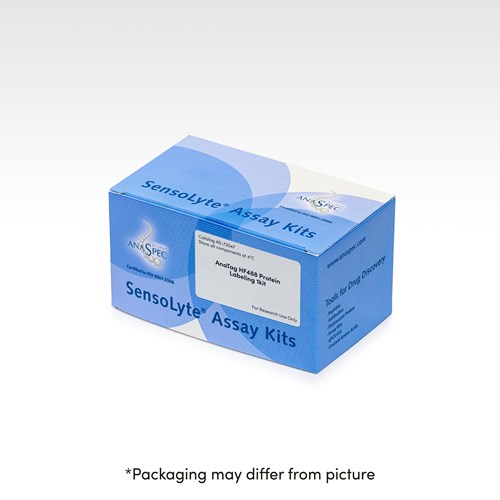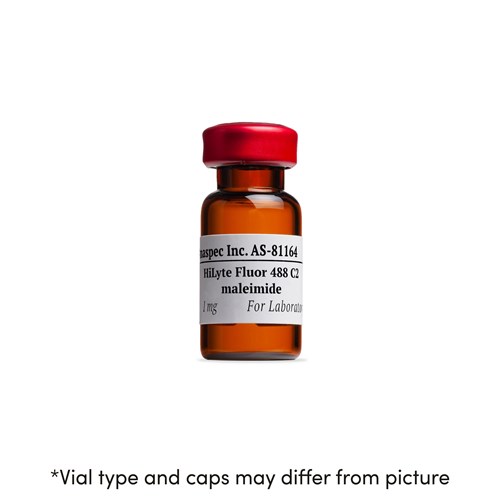 Citations
c-Jun N-terminal kinase signaling regulates events associated with both health and degeneration in motoneurons.
Neurosci . 2007 Jun 20 ; 147(3) 680 | DOI : 10.1016/j.neuroscience.2007.05.009
Mechanism of ubiquitin ligation and lysine prioritization by a HECT E3.
elife . 2013 Aug 08 ; 2 e00828 | DOI : 10.7554/eLife.00828