You are here:

PUMA BH3 - 1 mg
PUMA BH3 - 1 mg
Cat.Number :

AS-62404

Manufacturer Ref. :
Availability :
This is a PUMA (p53 upregulated modulator of apoptosis) BH3 domain peptide. PUMA together with Bcl-xL, and cytoplasmic p53 coordinates p53 functions. PUMA proteins bind Bcl-2, localize to the mitochondria, and induce cytochrome C release and apoptosis in response to p53. PUMA may be a direct mediator of p53-induced apoptosis.
Specifications
Chemistry
Sequence one letter code

EEQWAREIGAQLRRMADDLNAQYER

Sequence three letter code

H-Glu-Glu-Gln-Trp-Ala-Arg-Glu-Ile-Gly-Ala-Gln-Leu-Arg-Arg-Met-Ala-Asp-Asp-Leu-Asn-Ala-Gln-Tyr-Glu-Arg-OH

Molecular Formula
Molecular Mass/ Weight
Modification
Conjugation
Quantity & Purity
Purity
Storage & stability
Form
Activity
Biomarker Target
Research Area
Sub-category Research Area
Usage
Source
Source / Species
Codes
Code Nacres
You may also be interested in the following product(s)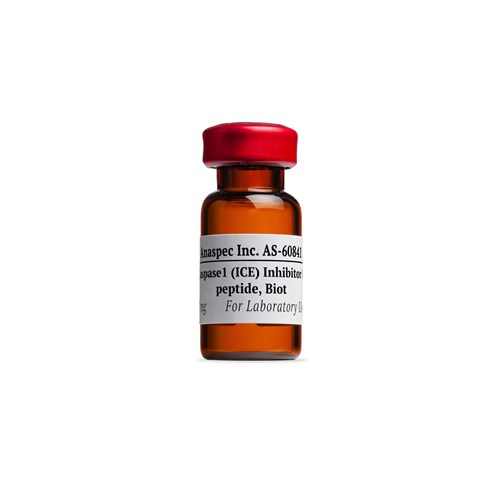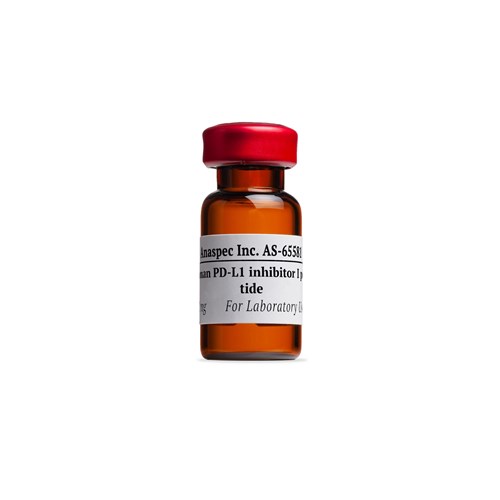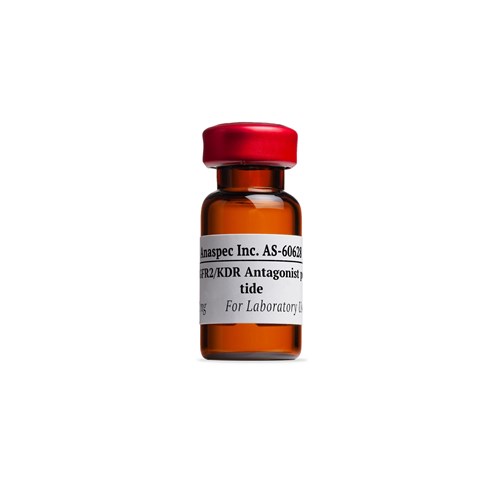 Citations
Mechanism of apoptosis induction by inhibition of the anti-apoptotic BCL-2 proteins.
PNAS . 2008 Dec 23 ; 105(51) 20327 | DOI : 10.1073/pnas.0808036105