You are here:

SensoLyte® 440 Cathepsin B Assay Kit Fluorimetr...
SensoLyte® 440 Cathepsin B Assay Kit Fluorimetric - 1 kit
Cat.Number :

AS-72165

Manufacturer Ref. :
Availability :
Shipping conditions :

Ice delivery fees must be applied
Cathepsins are a class of globular lysosomal proteases playing a vital role in mammalian cellular turnover. They degrade polypeptides and are distinguished by their substrate specificities. The cathepsin family consists of 12 cysteine proteases with broad exo- and endopeptidase activity, of which Cathepsin B is a member. Elevated levels of cathepsin B were detected in metastases and neurological disorders including Alzheimer's disease (AD).
The SensoLyte® 440 Cathepsin B Assay Kit provides a fluorogenic peptide for measurement of enzyme activity. This peptide releases the AMC (7-amino-4-methylcoumarin) fluorophore upon cathepsin B cleavage and can be detected with excitation at 354 nm and emission at 442 nm.
Specifications
Packaging
Kits components

Component A: Cathepsin B substrate, Ex/Em=354 nm/442 nm upon cleavage: 1 mM, 50 µL Component B: AMC, Fluorescence Reference Standard, Ex/Em=354 nm/442 nm: 1 mM, 10 µL Component C: Cathepsin B enzyme, human liver: 5 µL Component D: Assay Buffer: 20 mL Component E: Cathepsin B inhibitor Ac-LVK-CHO: 100 µM, 10 µL Component F: DTT: 1 M, 100 µL

Chemistry
UniProt number
Properties
Absorbance (nm)
Emission (nm)
Storage & stability
Storage Conditions

Store component C at -80°C. Store all other components at -20°C. Component D can be stored at room temperature for convenience. Protect components A and B from light and moisture.

Activity
Application
Biomarker Target
Detection Method
Research Area
Sub-category Research Area
Usage
Codes
Code Nacres
You may also be interested in the following product(s)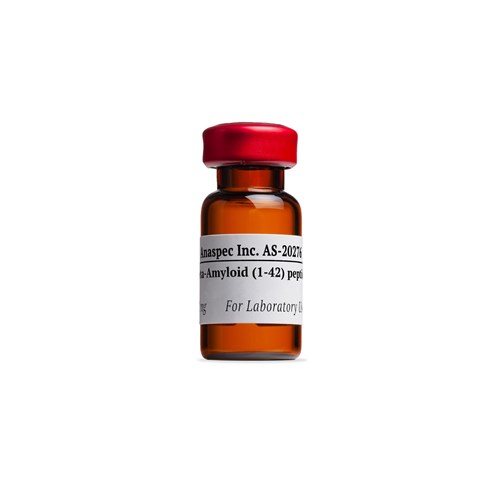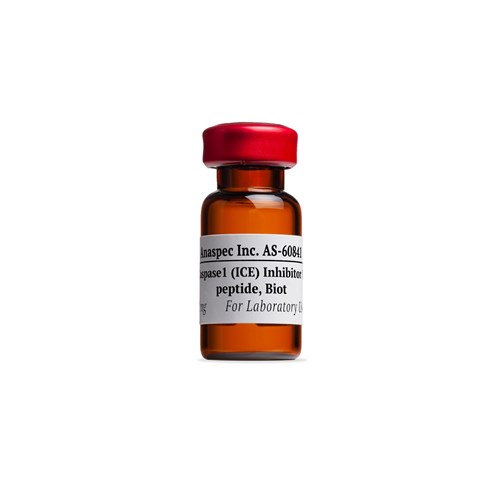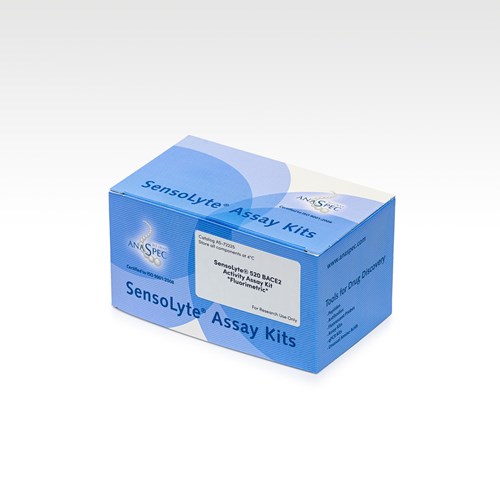 Citations
Galloyl moieties enhance the dentin biomodification potential of plant-derived catechins
Acta Biomater . 2001 Apr 08 ; 10(7) 3288 | DOI : 10.1016/j.actbio.2014.03.036