You are here:

SensoLyte® 490 HCV Protease Assay Kit Fluorimet...
SensoLyte® 490 HCV Protease Assay Kit Fluorimetric 200 assays - 1 kit
Cat.Number :

AS-72087

Manufacturer Ref. :
Availability :
Shipping conditions :

Ice delivery fees must be applied
HCV protease is identified as an important drug-screening target. The SensoLyte® 490 HCV Protease Assay Kit uses an optimized FRET peptide substrate for the continuous measurement of HCV NS3/4a activity. This FRET substrate is cleaved specifically by HCV NS3/4a protease thereby liberating the C-terminal peptide-fluorophore fragment from the proximity quenching effect of the dark quencher, resulting in a more than 10-fold increase in fluorescence. This assay can detect HCV NS3/4a protease activity at 1 pmole.
Specifications
Packaging
Kits components

Component A: HCV NS3/4A protease substrate EDANS/DABCYL FRET peptide, Ex/Em=340 nm/490 nm upon cleavage: 250 µL Component B: EDANS, fluorescence reference standard Ex/Em=340 nm/490 nm: 100 µM DMSO solution, 10 µL Component C: 2X Assay buffer: 25 mL Component D: Stop solution: 15 mL Component E: DTT: 1 M, 1 mL component F: Pep4AK HCV NS3 protease cofactor: 150 µL, 600 µM

Properties
Absorbance (nm)
Emission (nm)
Storage & stability
Storage Conditions

Store all components at -20°C. Components C and D can be stored at room temperature for convenience. Protect Components A and B from light.

Activity
Application
Biomarker Target
Detection Method
Detection Limit
Research Area
Sub-category Research Area
Usage
Codes
Code Nacres
You may also be interested in the following product(s)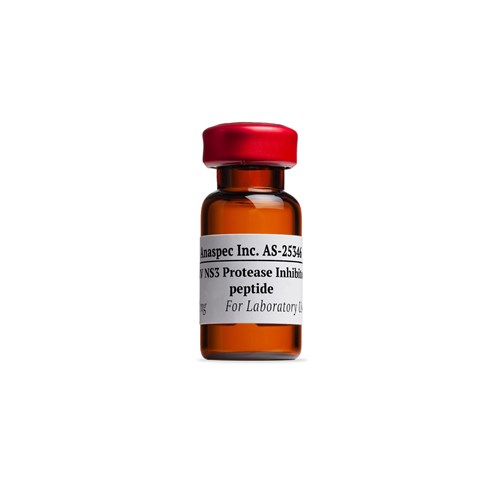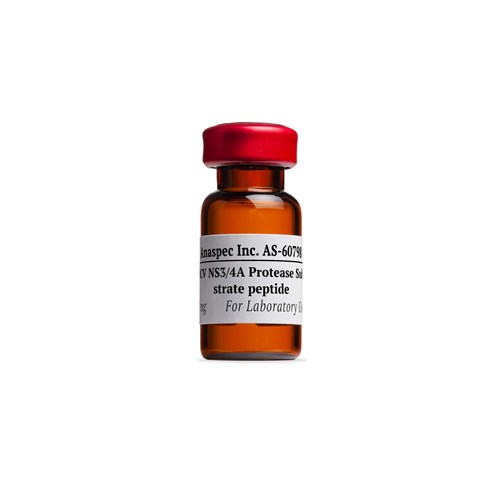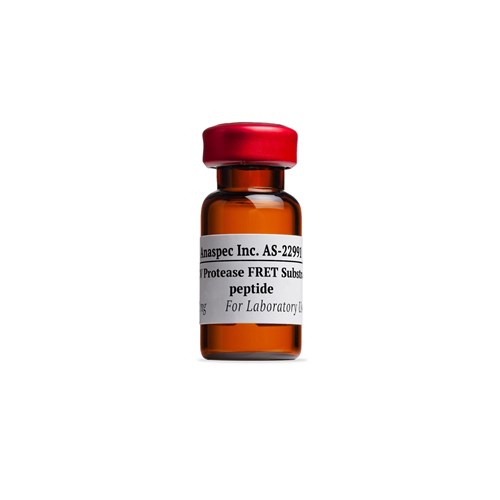 Citations
2-Arylmethylaminomethyl-5,6-dihydroxychromone derivatives with selective anti-HCV activity.
Bioorg Med Chem Lett. . 2011 Apr 20 ; 21(11) 3202 | DOI : 10.1016/j.bmcl.2011.04.055
Ceestatin, a novel small molecule inhibitor of hepatitis C virus replication, inhibits 3-hydroxy-3-methylglutaryl-coenzyme A synthase
J Infect Dis . 2011 Aug 15 ; 204(4) 609 | DOI : 10.1093/infdis/jir303
A method to simultaneously monitor hepatitis C virus NS3 helicase and protease activities
Methods Mol Biol. . 2010 Jan 01 ; 587 223 | DOI : 10.1007/978-1-60327-355-8_16